Yes, we have Ambassadors. But that name doesn't quite encapsulate who they are to us. Our nearest and dearest, like Lizzy VanPatten, are considered part of the LOGE Extended Family. Lizzy started She Moves Mountains and we wanted to give her a platform to discuss everything–from how the company began to where to climb in Bend to her favorite place to find barbacoa tacos.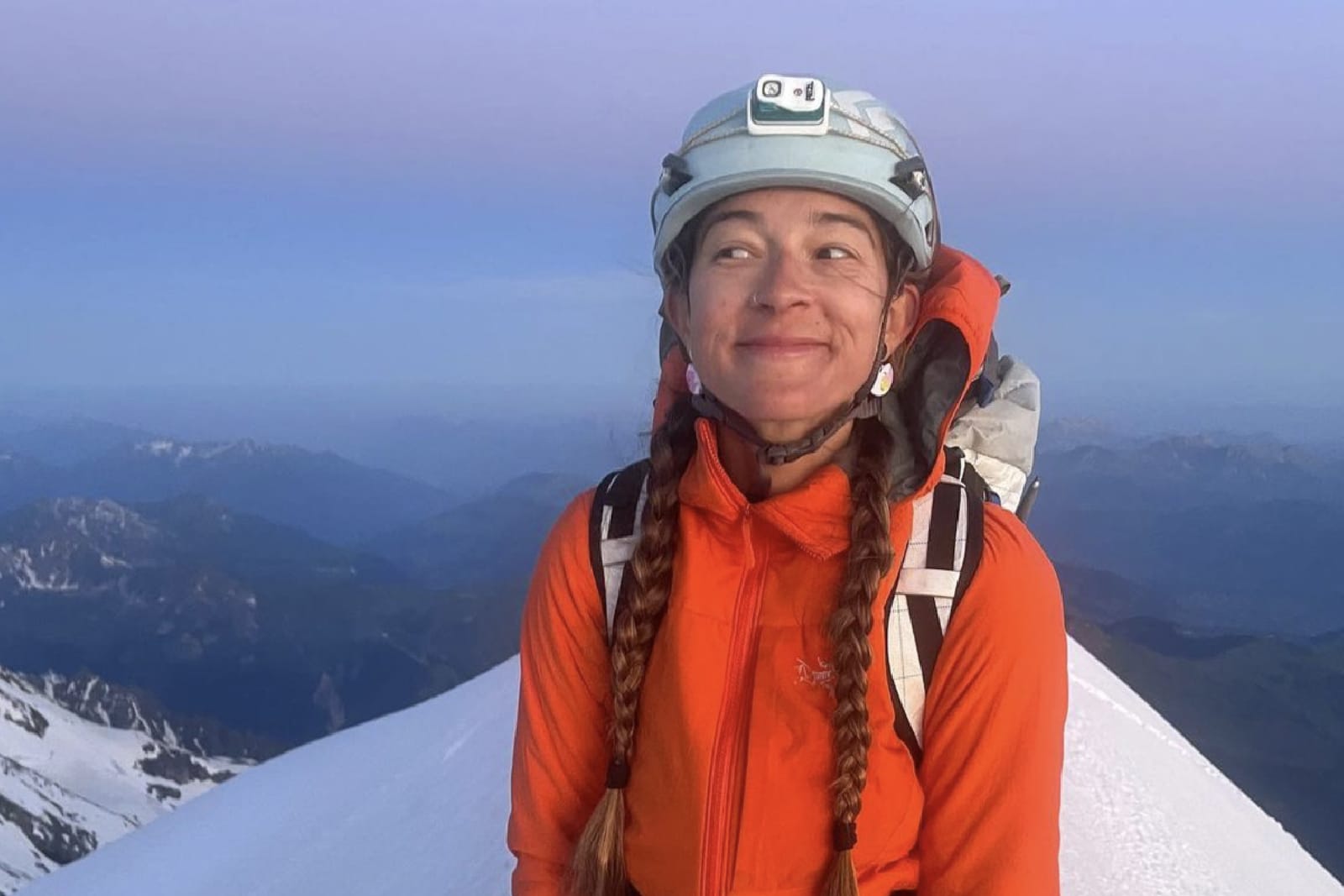 Hey Lizzy! Our readers might not know about She Moves Mountains, so why don't you give them a brief overview.
Sure. She Moves Mountains is a rock climbing and backpacking guide service that aims to empower women. I started it because rock climbing really changed me. Doing it allowed me to find my strength and made me feel really powerful. While doing it, though, I was often the only woman. So, I wanted to create opportunities for cis and trans women to try the sport in a less charged environment.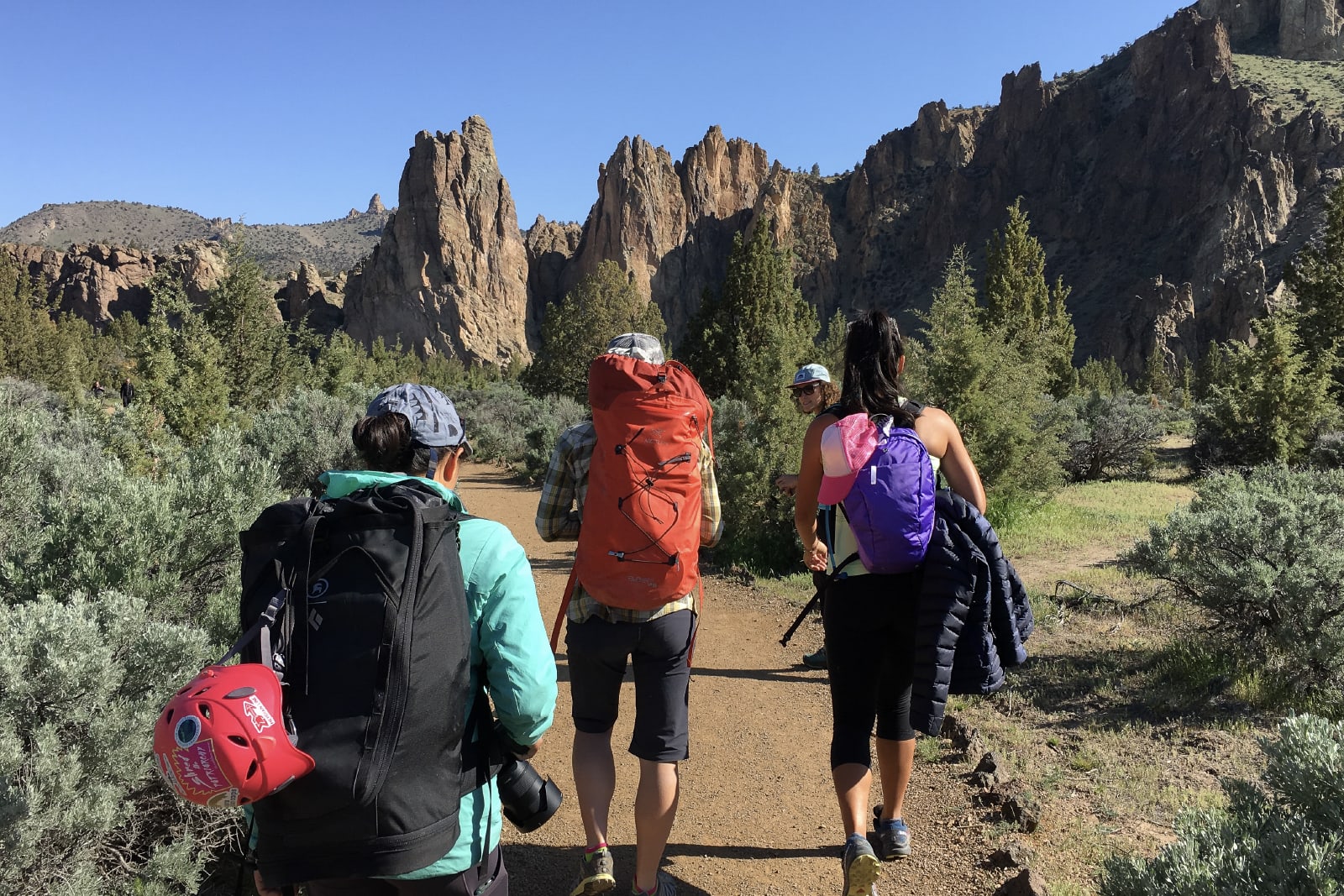 And what exactly do you offer in terms of courses, retreats, and camps?
We have a whole range of clinics–everything from Intro to Outdoor Climbing to Anchors and Rappelling. We also teach the Intro to Backpacking, where folks learn how to filter water, how to set up a tent, that sort of thing. Then, there are our retreats. Our Climb and Camp events are the most affordable option, and we have unlimited scholarships for those programs. We also have some amazing international options–like a couple of climbing retreats to Greece happening starting in October. And in November, we have an international trip that is going to Everest base camp. For more local stuff, we have rock climbing and yoga retreats at Smith Rock State Park (located just 45 minutes away from LOGE Bend) and other locations.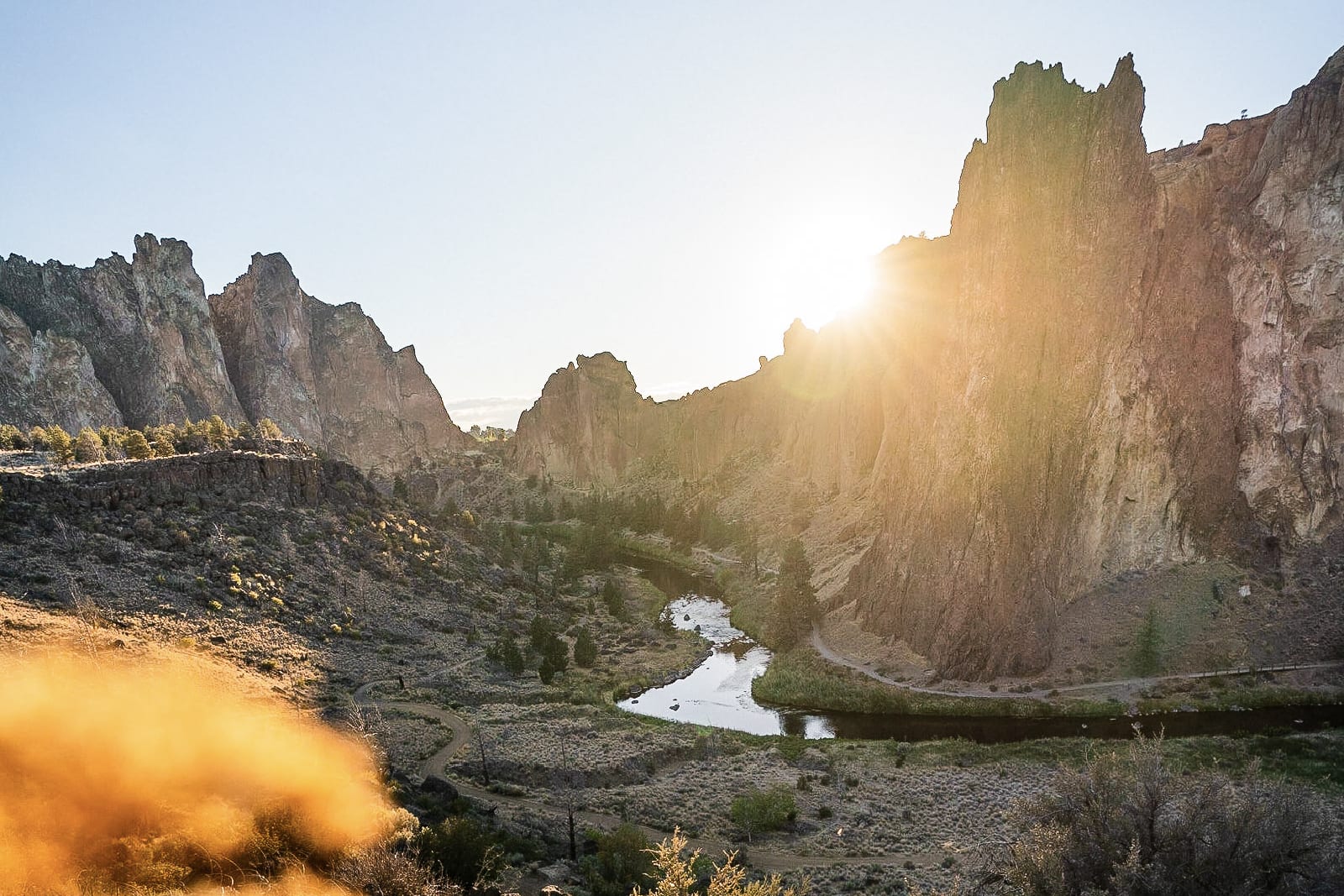 What's the climbing scene like in Bend?
Yeah, so we have a pretty big climbing scene here. The most famous attraction is Smith Rock State Park, which is the birthplace is for climbing in the United States. For beginners, check out Rope-de-Dope, Northern Point, Cinnamon Slab, Southern Tip (aka, Waterfall Slab). There's a lot of information on those to help new folks out.
Bend also has a lot of bouldering areas. It's great if you live here, you can just carry your mats out. Beyond that, there's also Trout Creek–that's a little further drive, but it is some of my favorite climbing in the entire world. It's trad climbing, it gets good at the 5.10 range so it can get really challenging. I feel like a superstar every time I climb there, because I'm good at it. What I love is how community oriented the scene is here. It's not super gatekeep-y, where people are keeping their crags a secret. If you make just one climbing friend, they'll show you the way.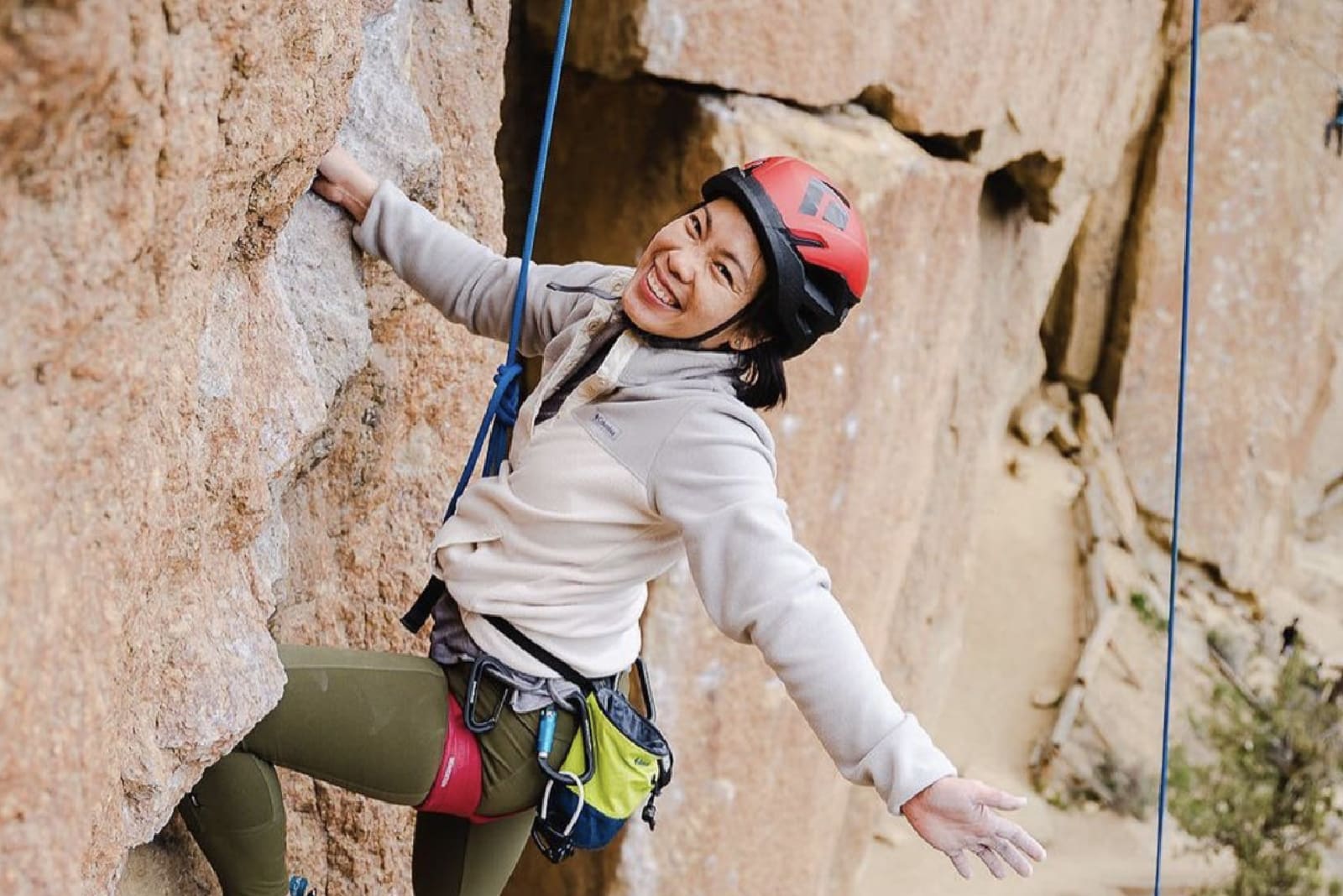 How do you like climbing in autumn?
The fall in Bend is the perfect temperature to climb. We have these chilly mornings and sunny afternoons. It's super corny, but we'll call it Rocktober this month. But yeah, when it's hot it's just harder to climb. The rubber on your shoes doesn't work as well with the friction of the wall. Come fall, you're able to climb a lot more of the park because now you don't have to climb exclusively in the shade anymore. It's also dry this time of year, which is great.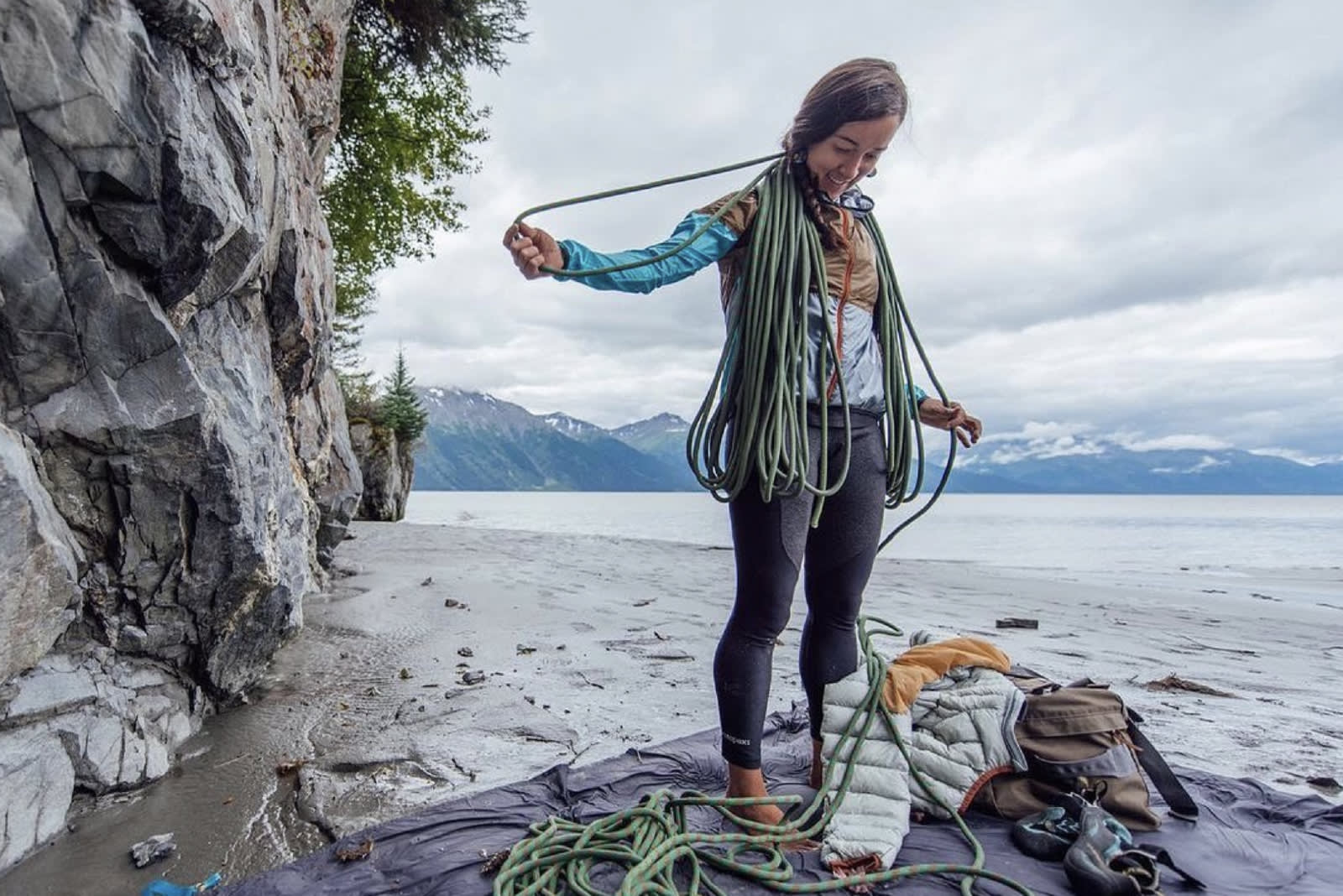 Ok, so what can you tell us about your go-to equipment?
I love Black Diamond's harnesses and helmets, but really all their gear is great. They've been our sponsor since our first year of business. My favorite shoes are La Sportiva. I like to get my ropes from Edelrid. They're based in Germany, but now have a local branch here in Redmond, Oregon–so that's cool to support a local shop. I would also recommend Redpoint Climber's Supply. It's a very small shop that has coffee, beer, and gear–located right outside Smith Rock State Park. They're a great place to get information, buy some equipment, or rent a stick clip (which you really only need if you're going to Smith). I also highly recommend Mountain Supply in Bend. They have a big selection of just about everything and do rentals as well.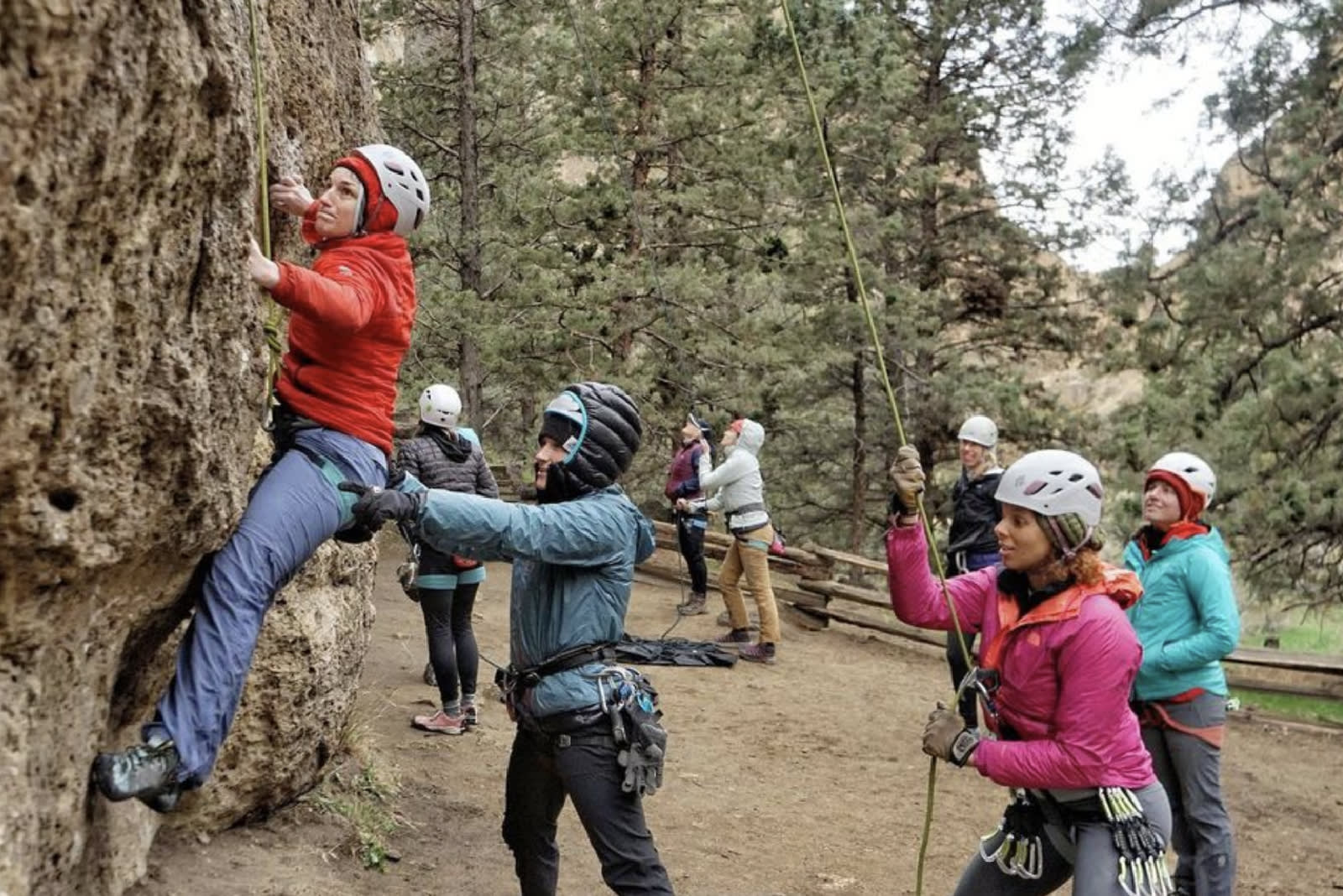 You mentioned that She Moves Mountains offers scholarships. We also know you do mentorships, too. Can you tell us more about those?
With our Mentorship Program, the reason we started it was again because we just don't see many women leading climbs. You might see more and more women climbers at the gym, but when it comes to guides only 25% in the US are women. So, the Mentorship Program was created in an effort to change that. We try to prioritize people who don't have access to mentorships, and people who are planning to work with marginalized communities. Then, we train them so they're prepared for a guide certification. At the end of the season, we award two scholarships for taking the course and an exam for the American Mountain Guide Association, so that they can go and get certified to start guiding. I'd say, roughly, 75% of the people that come through the program end up getting their certification. Some even guide climbs for She Moves Mountains!
We started the Scholarship Program a couple years ago. Because of the pandemic, we were closed for a year and a half. But then, our community really stepped up and we started to be successful for the first time ever. And I was like okay, our community carried us so how do we support them and make this reciprocal? So that was when I started the Pay What You Can program for our Intro to Outdoor Climbing, Anchors and Rappelling, and Intro to Lead Climbing courses.
Our retreats are pretty expensive. To be able to afford to attend, I wanted to make sure we had programs that were accessible to people who wanted to get into the sport. So, we have unlimited scholarships for our Climb and Camp Weekend events, where folks spend two days camping and going on guided climbs, with all gear provided.
We also offer scholarships for Intro to Outdoor Climbing, Anchors and Rappelling, Intro to Lead Climbing, and Intro to Backpacking. I chose all those programs because they are programs that will likely influence your entryway into the sport and give you the skills to be self-sufficient. You can attend these clinics for $50. There's no application or anything. You just have to read through the criteria, and we trust folks to determine if they meet it.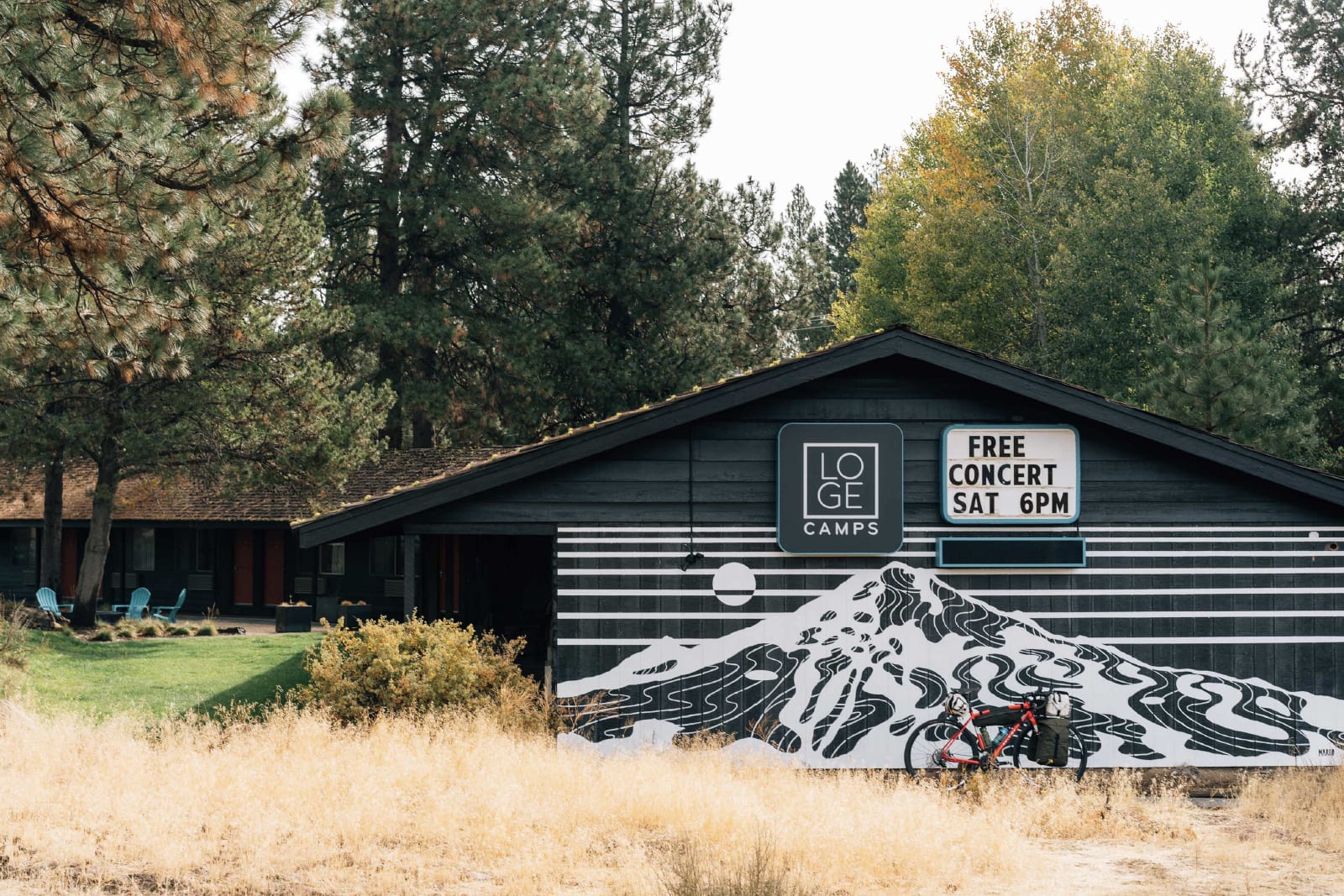 Okay, so basically, She Moves Mountains is absolutely amazing and we're here for it. Now, let's talk about your connection with LOGE.
When I moved to Oregon, my friend connected me with y'all at LOGE Bend and we started to do our retreats at that location. Now, I'm a part of the Extended Family!
Have you stayed at any other LOGE locations before? Any memorable experiences you'd like to share?
Oh yeah. We stayed at LOGE Westport and it was super fun. They had surfboards and wetsuits on site, so my friends and I were able to go surfing. Then, we just ate good food and had a really great adventure.
Speaking of good food, where do you usually go to eat after a climb in Bend?
So, Spork is an incredible Asian infusion restaurant. Shimshon is an Israeli food cart, and is so, so delicious. And then a classic Bend pick is El Sancho. They have really great margaritas, but you gotta get the barbacoa tacos–that's why you go there, they are super good.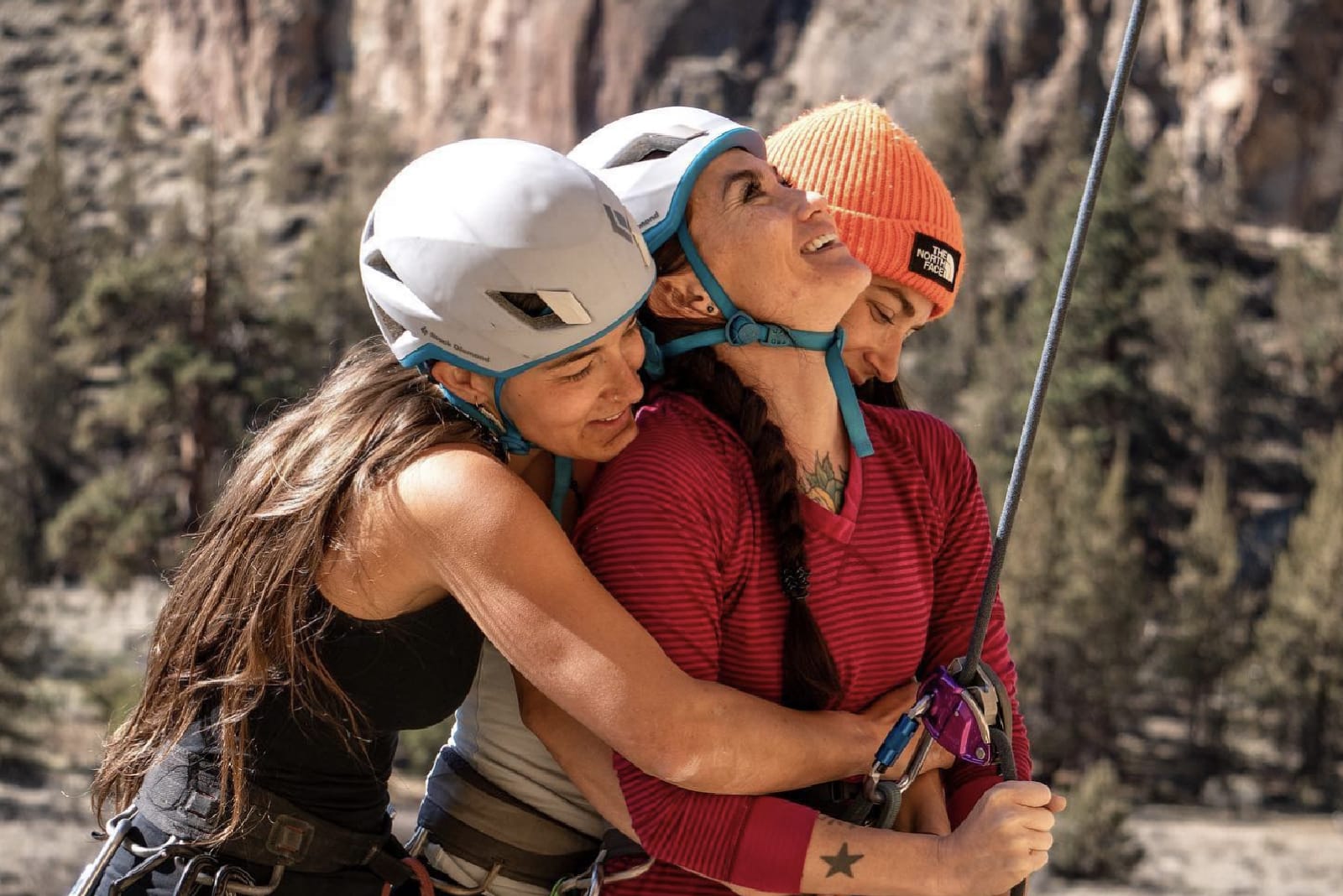 Ok, one last question. LOGE is all about community. What does community mean to She Moves Mountains?
She Moves Mountains is all about supporting each other. We value everyone as a human, and not the abilities they have. We don't care if you can't climb a hard route, ya know. I don't think I would even climb if I didn't get to cheer people on regularly. This community supports me through my failures and celebrates my wins. It's amazing. And you see, with climbing, you actually need people to help you. There's so much trust that's required of the person belaying you. You have to be vulnerable enough to get on that rock, even though there's a chance you can fall, but that person is there to catch you, so you don't get hurt. And I think that builds such a bond and a really unique community here. It's honestly what makes the outdoors so beautiful.
Wow. Well said. We can't thank Lizzy enough for taking the time to talk to us. If you're interested in climbing for the first time or the millionth time with She Moves Mountains, check out what they have to offer this fall. Their Bend courses just so happen to be pretty close to LOGE Bend 😉 And of course, if you aren't on our social channels yet, let's make that happen. That's where we announce new events, deals, future retreats with She Moves Mountains, the works. Have a great fall, y'all!