To say that fly fishing in Bend is just more magical in autumn than in other seasons is kinda like claiming tacos taste better on Tuesday. They do. Everybody knows it, nobody knows why exactly, but it's a thing for a reason. In the fall, on its rivers and in its woods, Bend becomes a little more still, more stirring. Some call it the shoulder season. So do we, but we also like to think of it as the perfect opportunity to recalibrate the mind and spirit. To really meditate on the natural beauty of this part of the world...perhaps while standing knee-deep in the middle of a river, waiting patiently for the tip of a 5wt to curl.
Jake Kunkel knows this as well as anyone around here. A local fly angler and avid outdoor content creator, he loves nothing more than sharing his expertise and perspective with all interested in learning about the area's fisheries and all they have to offer at this truly epic time of year. We sat down with him recently to learn he landed a lot more than trout on a fall fishing excursion with a few out of town friends.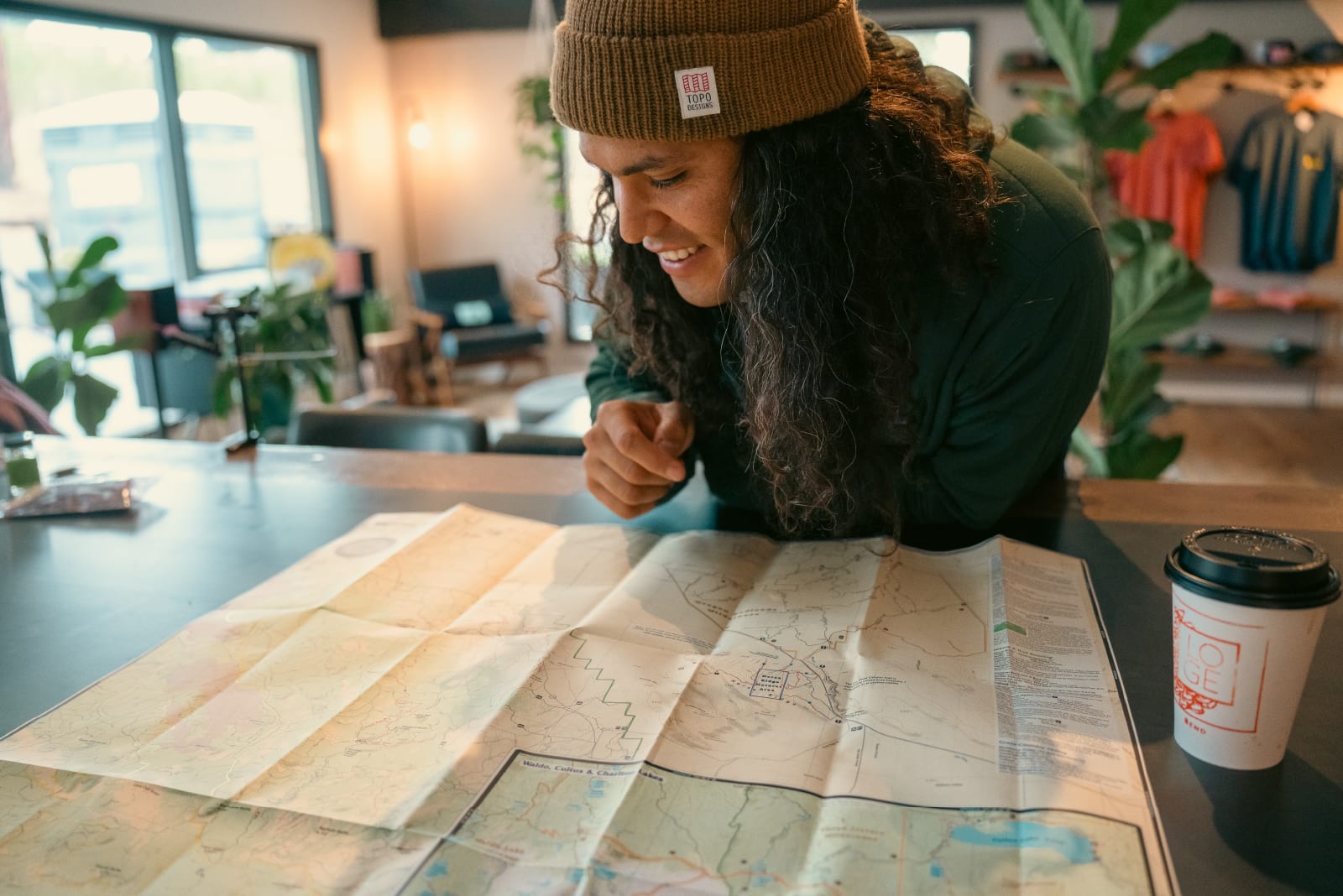 LOGE: First off, these are some gorgeous pics, Jake, nice work! You clearly have chops behind the lens and an eye for capturing Bend and all its other-worldly beauty. How long have you lived here?
JAKE: Thanks, yeah, I've been in Bend for seven years now, but I went to school in Oregon, so I've been pretty familiar with the area for a while.
LOGE: And how'd you get into fly fishing? It was "the movie," wasn't it?
JAKE: I took a class, actually.
LOGE: Um. What?
JAKE: Yeah, it was a new elective at the school I went to! Plus, I had a couple roommates who were both from Montana and grew up fly fishing.
LOGE: Can't imagine what the final was like. Catching a fish, right?
JAKE: Tying flies and knots, building line rigs, perfecting casts and yeah, catching fish, but that was really just an intro into the fly-fishing world, you know, my inspiration. I cut my teeth down around Mammoth Lakes before eventually making the move to Bend. That's when I really got going.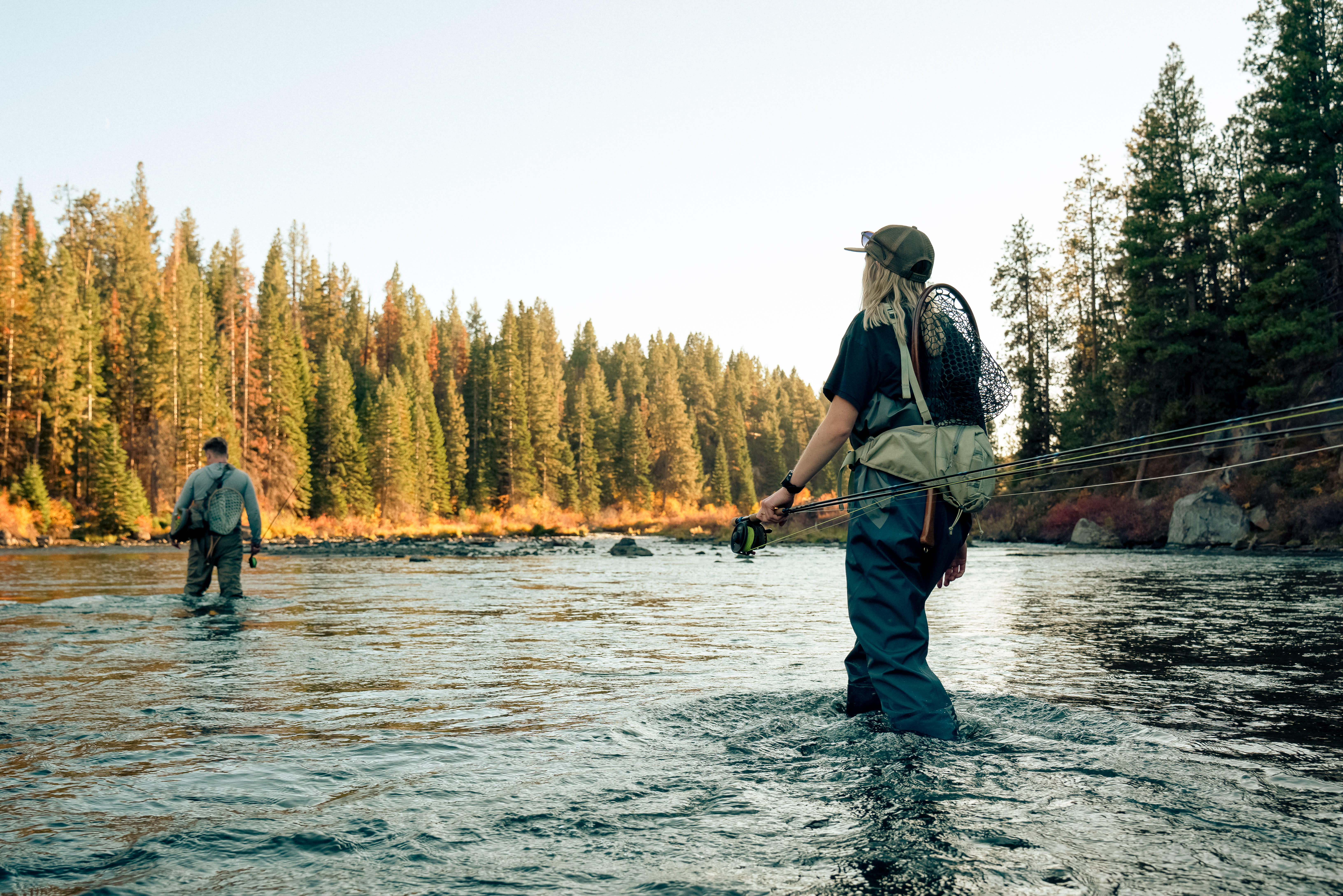 LOGE: One can really "get going" in Bend, can't they, Jake?
JAKE: Ha! That's what I really like about it! I think that's what we all appreciate about Bend, right? I mean, I don't think people are generally happier here than in other places, but it is easier for them to do the things they love, so it puts them in a good mood. And you genuinely feel that when you go out to coffee shops or the breweries–there's that common denominator of our love for the outdoors. You'll see someone wearing mountain biking gear and be like, "what trail'd you hit today?" or you'll see that they have like fly fishing stuff on and ask "hey, you been out recently, how was it?" It's just super easy to connect with people and I think that generally makes for a nicer environment.
LOGE: We couldn't agree more. Speaking of nice environments...
JAKE: LOGE Bend is the best!
LOGE: Jake, we weren't implying anything, BUT, since you went there...
JAKE: Yeah, I recommend LOGE Bend to all my friends coming into town mainly cuz it's not like they're showing up to a regular motel. I mean, sure, it was a regular motel once, but now you see the bikes up front, the hammocks hanging in the rooms, all the brands you know and support–it's that LOGE aesthetic that just draws you in. You feel connected to it because you love the outdoors just like everybody else staying there, so there's this cool sense of community as well. Without the janky ice machine and scratchy towels.
LOGE: Aww... Jake! Okay, cut the sap, let's get back to fishing.
JAKE: I'm here for it.
LOGE: Literally. So, what is it about fly fishing that really spins your reel?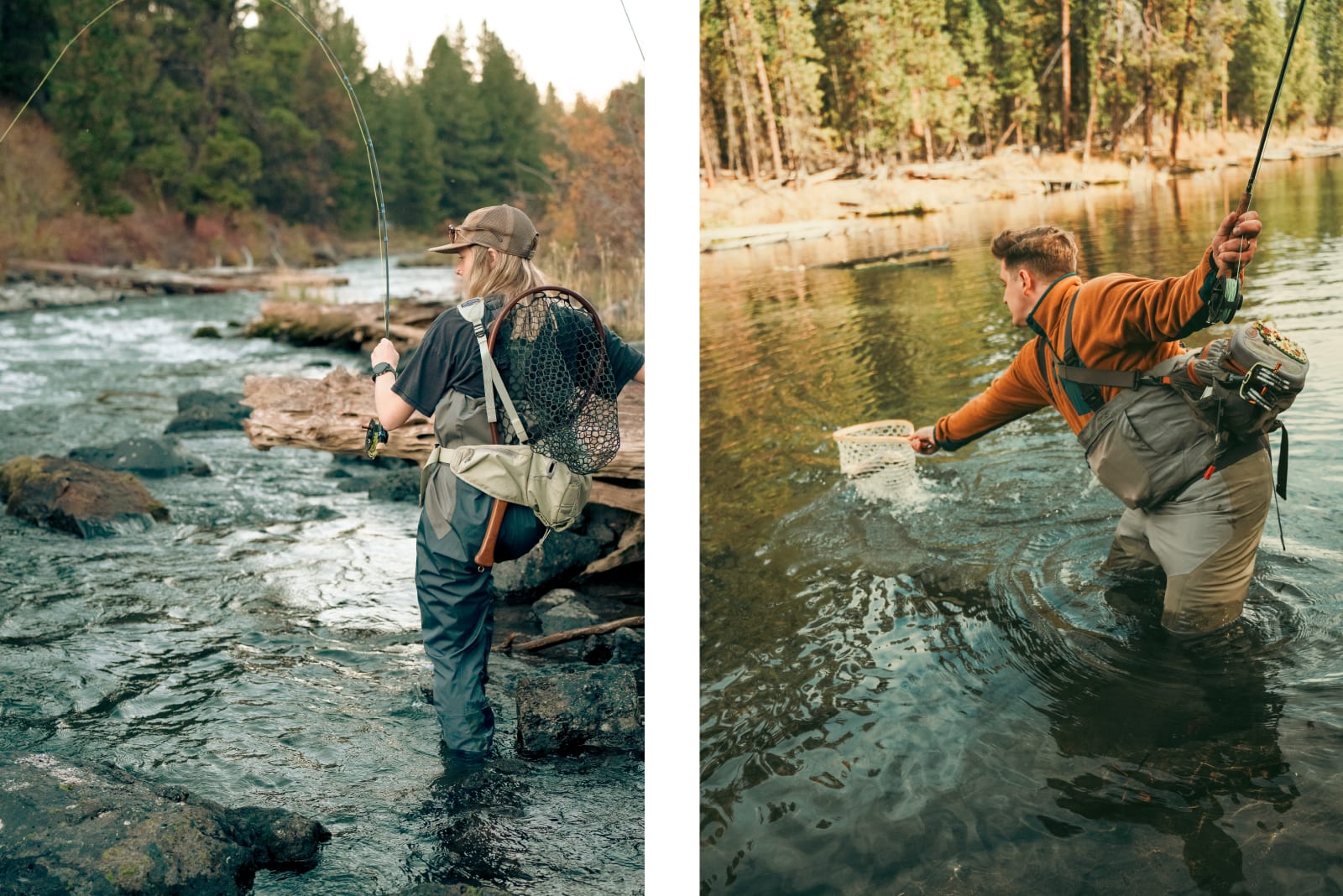 JAKE: I think it's all about the anticipation, you know, that excitement. Getting out there and getting in the river, which is also really calming. You're just like, "Okay, I'm here, cool." And then from there your mind engages and your senses are heightened. You start analyzing the water–you're like, yeah, there's a fish there because the river's flowing a certain way. I want to cast here, so I gotta wade out to that spot. You're goin' through your next steps ahead of the actual act of fishing, or casting, especially on new water because you don't necessarily know the outcome.
LOGE: That sounds intentional.
JAKE: It's super intentional, and I think that's kinda epitomized by tying your own flies, which I taught myself how to do from watching YouTube videos. It's not easy and it doesn't really save you any money when you boil it down, but, I don't know, there's just something about fooling a fish with some string and feathers that's pretty dang cool, and the intentionality of it all kinda feeds into the whole artistic aspect of fly fishing.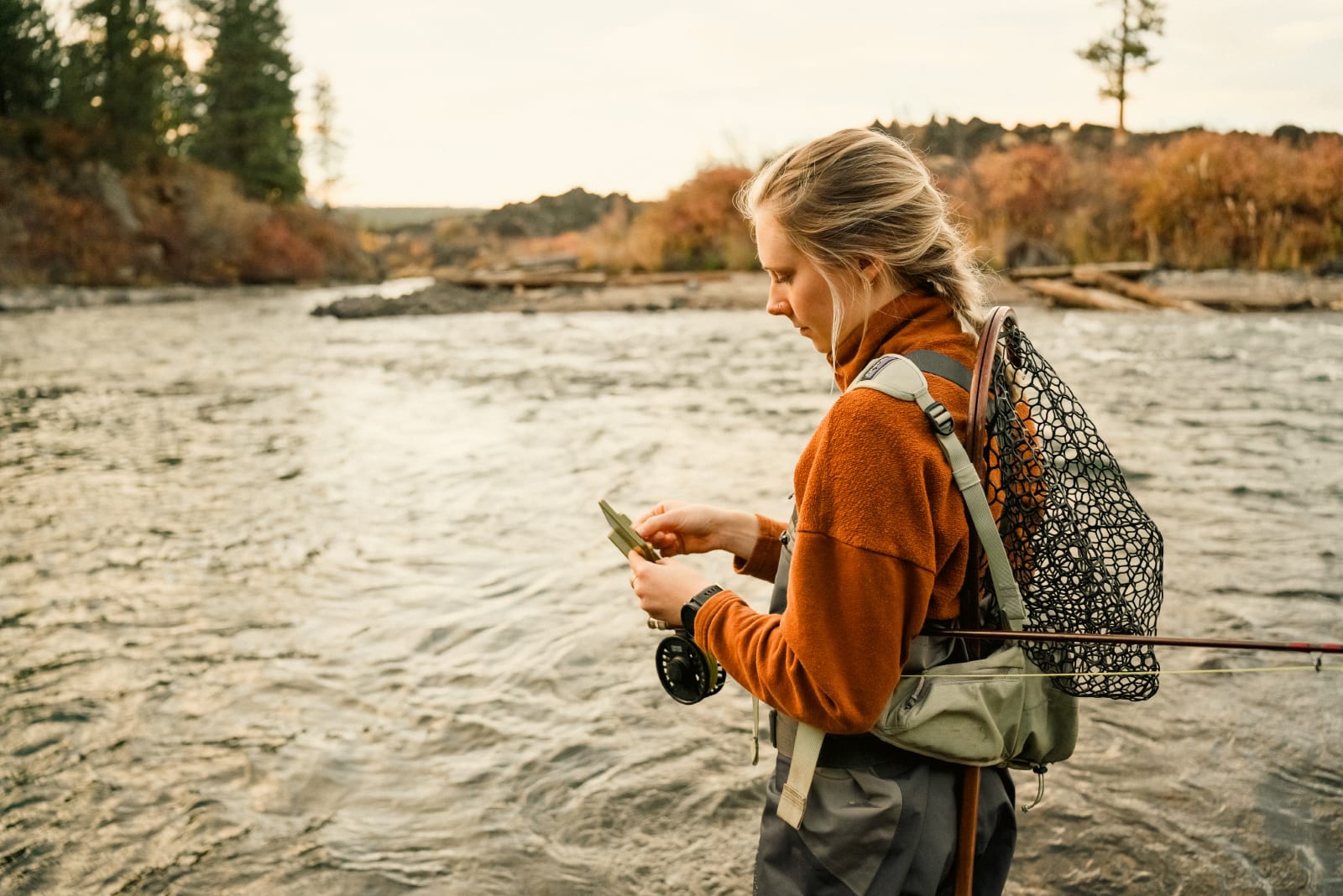 LOGE: You just had a few fellow fisher-friends roll through for a couple days, what was that about?
JAKE: Yeah, I had some buds join me for a little autumn fly fishing, which is great around here cuz you get to hit spots that're normally inaccessible due to water levels and flows. They divert water to farms in the area, but that stops in the fall, and you get to wade out to new spots that you've been wanting to fish all summer. You can actually cross the river and reach these pockets and pools that you've seen on hikes or runs, but haven't been able to get to, unless you're in like a kayak or boat.
LOGE: Or tube.
JAKE: Or tube! But that's what's so cool about the Deschutes–you basically switch river activities– rafting and kayaking in the fast water season, fly fishing when things slow down.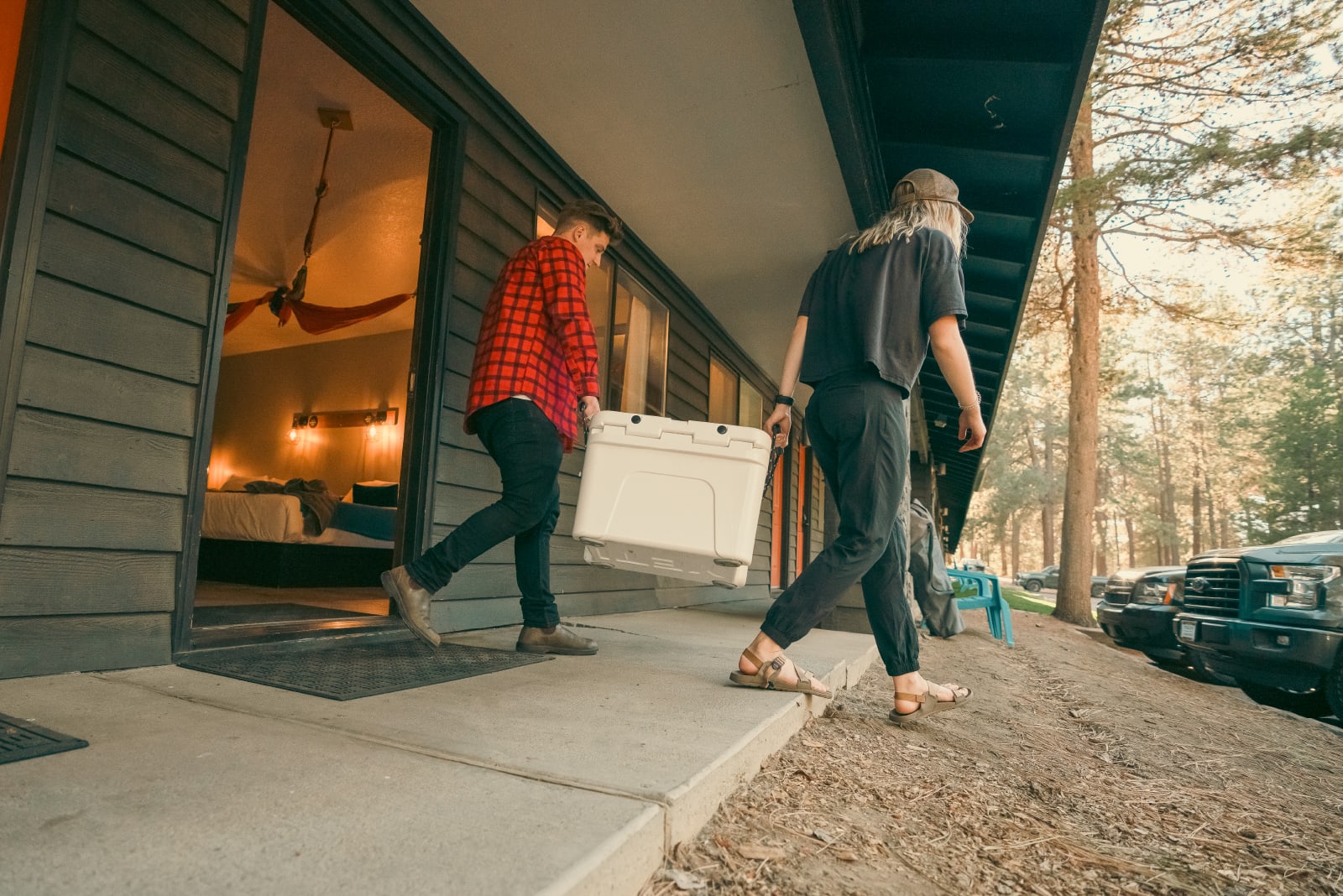 LOGE: Alright, Jake, you're being kinda vague with all your "spots" n' "pockets" n' "pools." Spill the tea, where exactly did you guys go? Where are the fish?
JAKE: We were nymphing out at Meadow Camp on day one, which is insanely close to LOGE, maybe like a couple miles away, if that. Plenty of fish there–'bows and browns mostly. The second day, we took a drive to Fall River, about 35-40 minutes, so definitely not too far either, which is kinda the thing, right? You wanna cover as much water as you can, take in as much scenery as you can and not be stuck in the truck all day trying to get out there. That said, I think the biggest thing I've been able to figure out about the sport is it almost shouldn't be about catching a fish, which is hilarious to say, right? It's more about the people you're with and the places you get to go to. It's an activity that gets you into so many rad places and it's a reason to go out with your friends. Don't get me wrong, catching fish is great, but once it becomes all about that, about the next Insta "trophy" instead of the place you're at or the people you're with, man, the whole thing gets kinda tainted, you know what I mean?
LOGE: That's a wonderful perspective, Jake. Very sage. ...see what we did there?
JAKE: Oh, I got it. Sage, clever.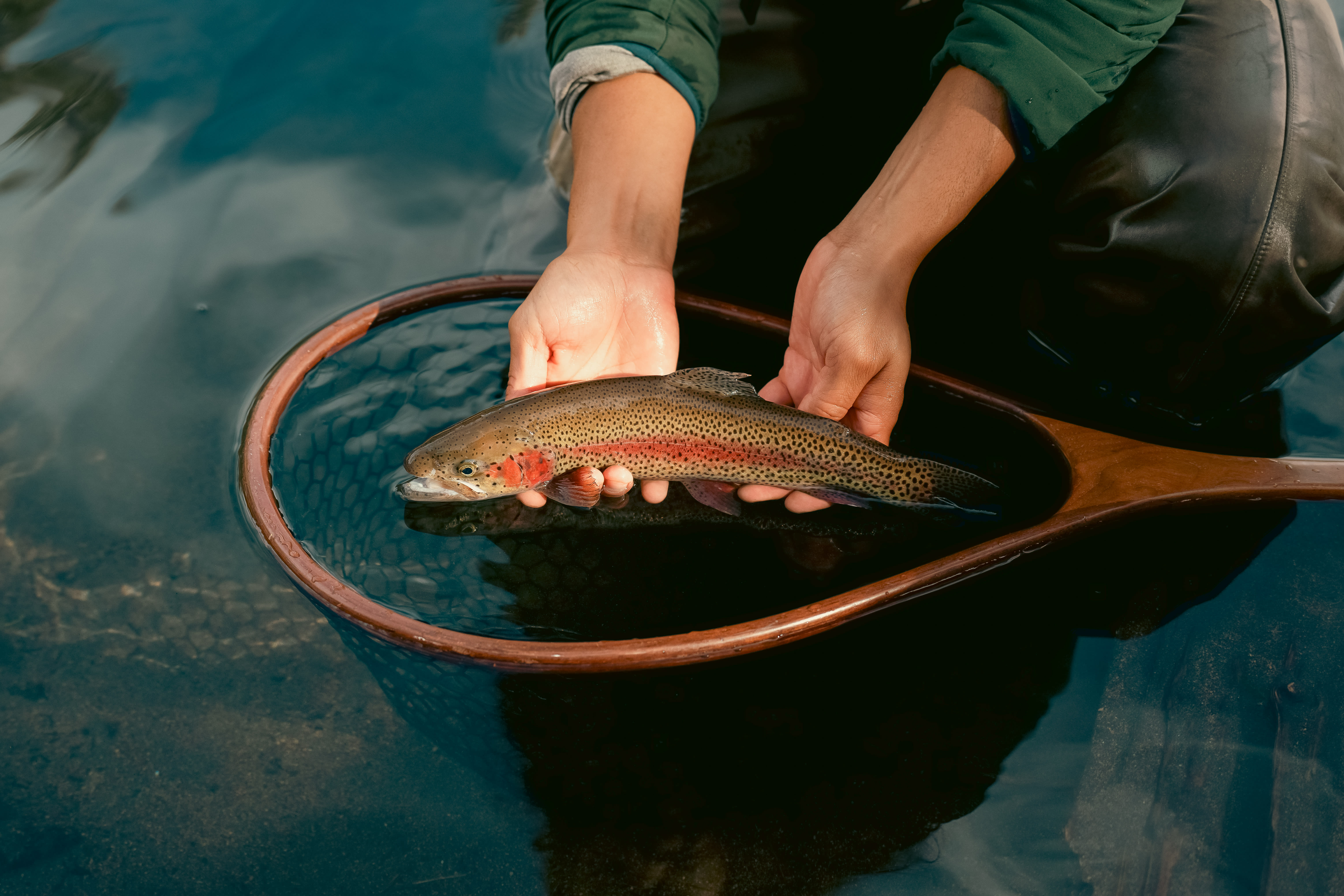 LOGE: So, is there anything else you want our readers to know before they start planning their epic Bend fly fishing adventure? Any tips or tricks, or any fly shops you like to hit up?
JAKE: Well, it may not seem like it cuz of its size and the size of fish it holds, but the Deschutes can be a touchy river, meaning the higher the tippet you use the better your results are gonna be. I use a 5x leader and taper down with some 6x, oh, and fluorocarbon, fluorocarbon is the truth. I didn't believe that when I first started, but I switched after enough people told me. They weren't wrong; it definitely produces more fish. Also, the Deschutes is like three different rivers because it splits up into The Upper, The Middle, and The Lower, and they all fish a little different at different times of the year. Some of 'em are closed for parts of the year, so just being in tune with all that and mapping out where to go at the best times and all the bug hatches will only make your experience better. And more productive. We have a bunch of solid fly shops in the area that'll get you the right intel. I like Bend Fly Shop, also Fly and Field–ask for George or Kyle, and they'll "hook you up." ...Get it?
LOGE: Adios, Jake.
JAKE: Haha. Later.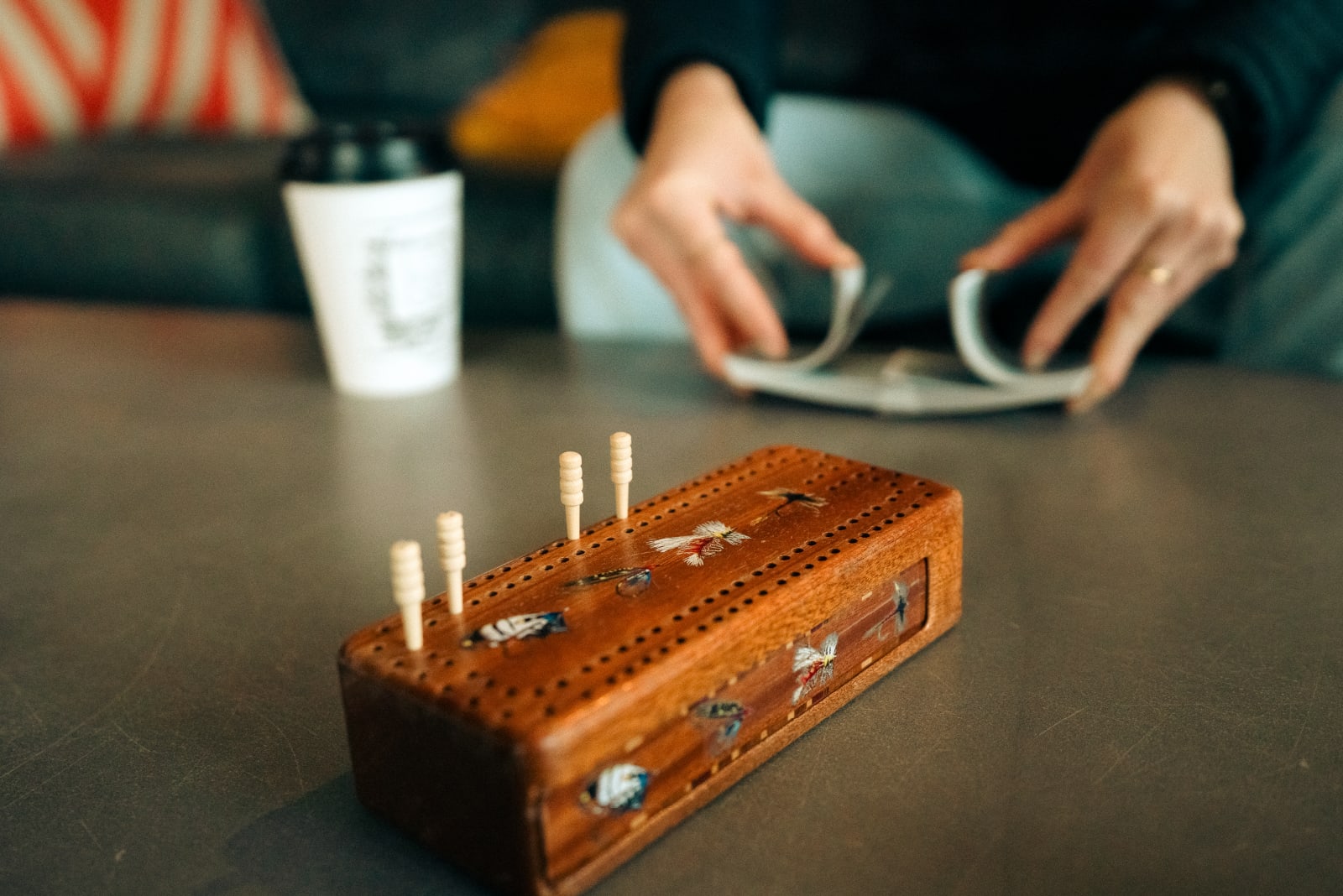 To find more of Jake's stunning camera work, check him out @jakekunk on Instagram. Looking for a place to relax before and after your fishing expeditions this winter? Check out LOGE Bend or follow us at @LOGECamps
Photos by Jake Kunkel, @jakekunk