Now that it's the month of Oktoberfest and leaf peeping, Leavenworth is the place to be. Our LOGE assistant general manager, Amanda Fenner, does double duty at both Leavenworth Downtown and Riverside–and has a leaf pile full of tips on what to do and see while you're here. We asked her all the questions and she answered. So, let's dive right on into the next LOGE Journal.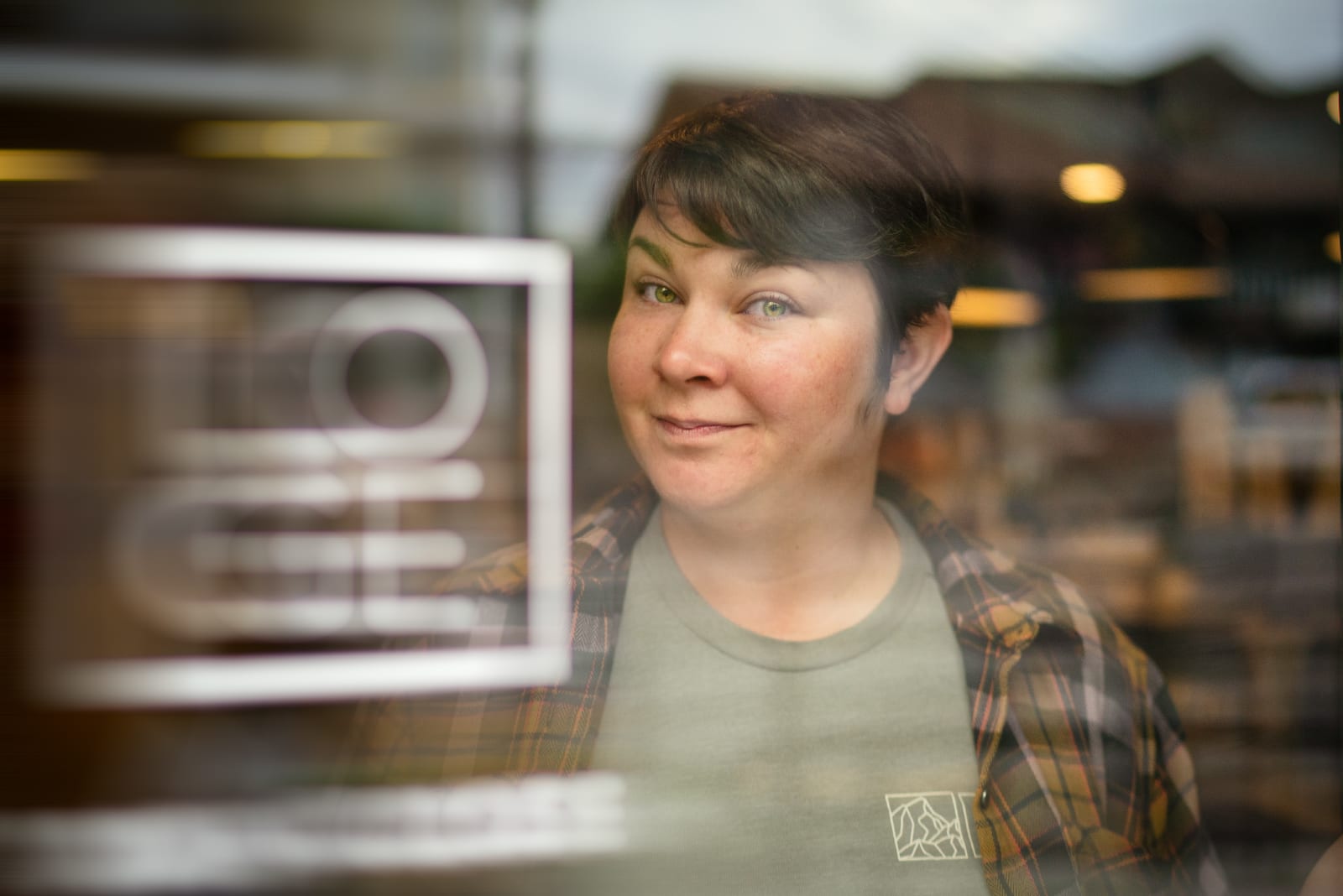 Amanda! We've been making the rounds, talking with the general managers and assistants from all the LOGE locations and tag, you're it. We never get sick of icebreaker questions, so let's give the readers a chance to get to know you better. Ready, go!

Beer, wine, or mocktails?
Beer is usually my go to. Set me up with a good Kölsch any day!
Stickers on your water bottle or squeaky clean?
Tons of Corgi stickers, but only if they are sufficiently goofy looking.
First and last concert?
First concert was George Thoroughgood when I was 9–I was obsessed with 'Bad to the Bone'. The last was Donny Benet this past March. He was very groovy and very hilarious!
Last place you hiked/biked/adventured?
I spent what was left of the summer on the Wenatchee River. I had to get one last float in before the salmon started returning to spawn.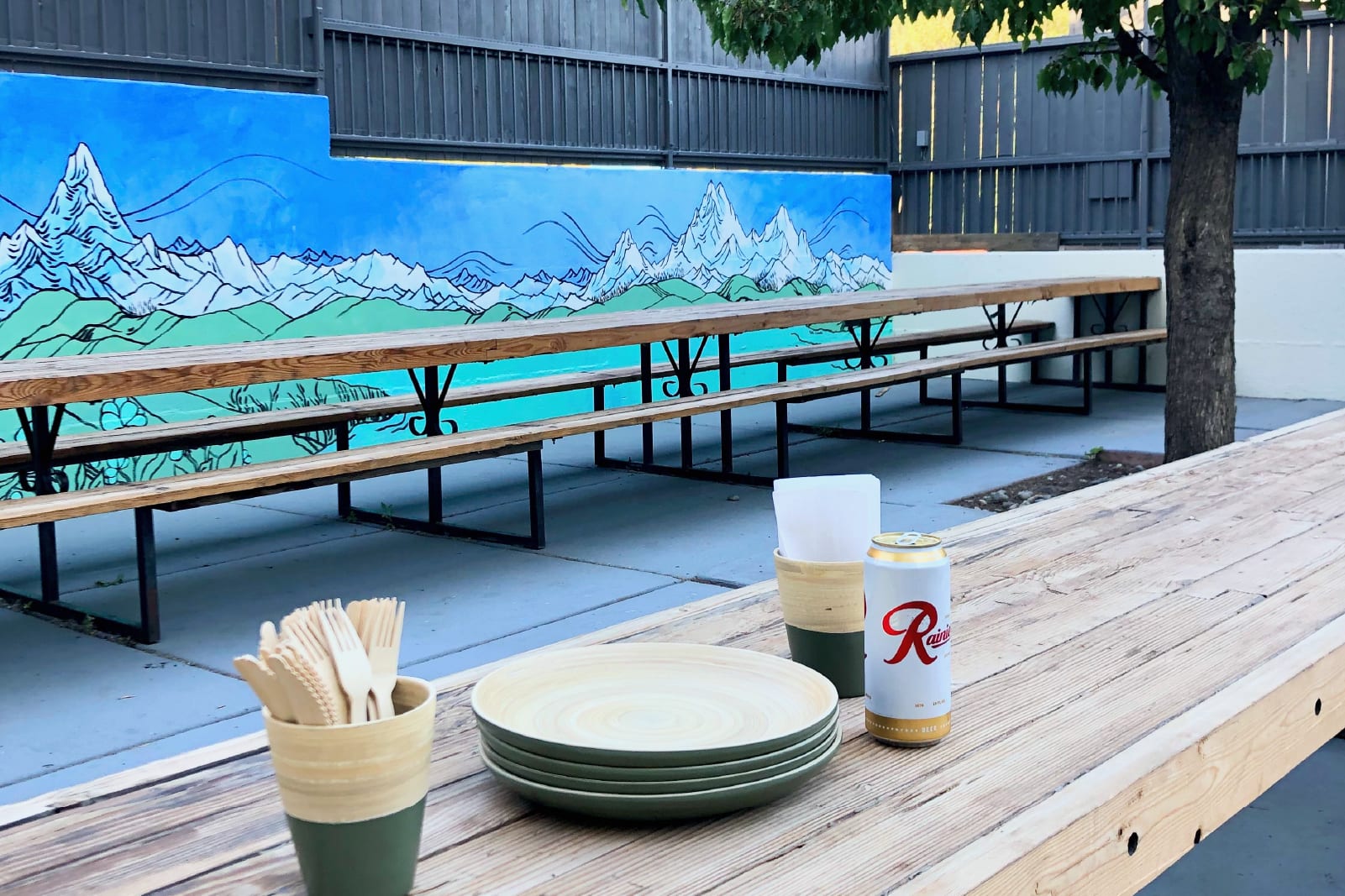 2 truths and a lie.*
I fed an Andean Condor bare-handed.
I painted the mural in The Eddy.
I rescued, from the depths of a river, a cone named 'Nonica'.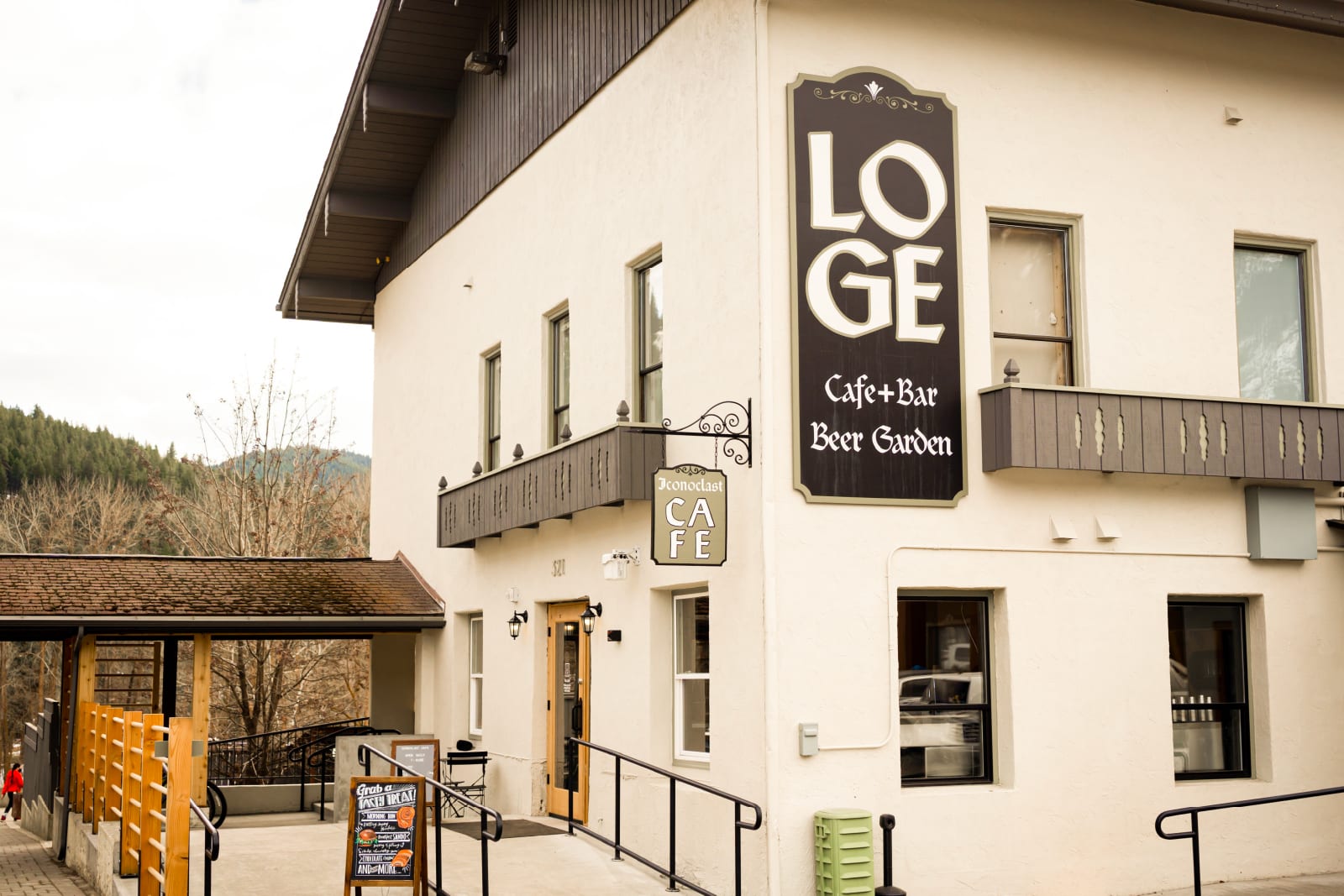 Alrighty. Now let's get into it. When did you start at LOGE and what's your favorite part about working here? 
I started working at LOGE when the Downtown Leavenworth property opened in March of 2021. I really love how dynamic interactions with guests can be. One moment you are making coffee and chatting about the area, the next setting up someone gear to get them off to an adventure. It's never a dull moment.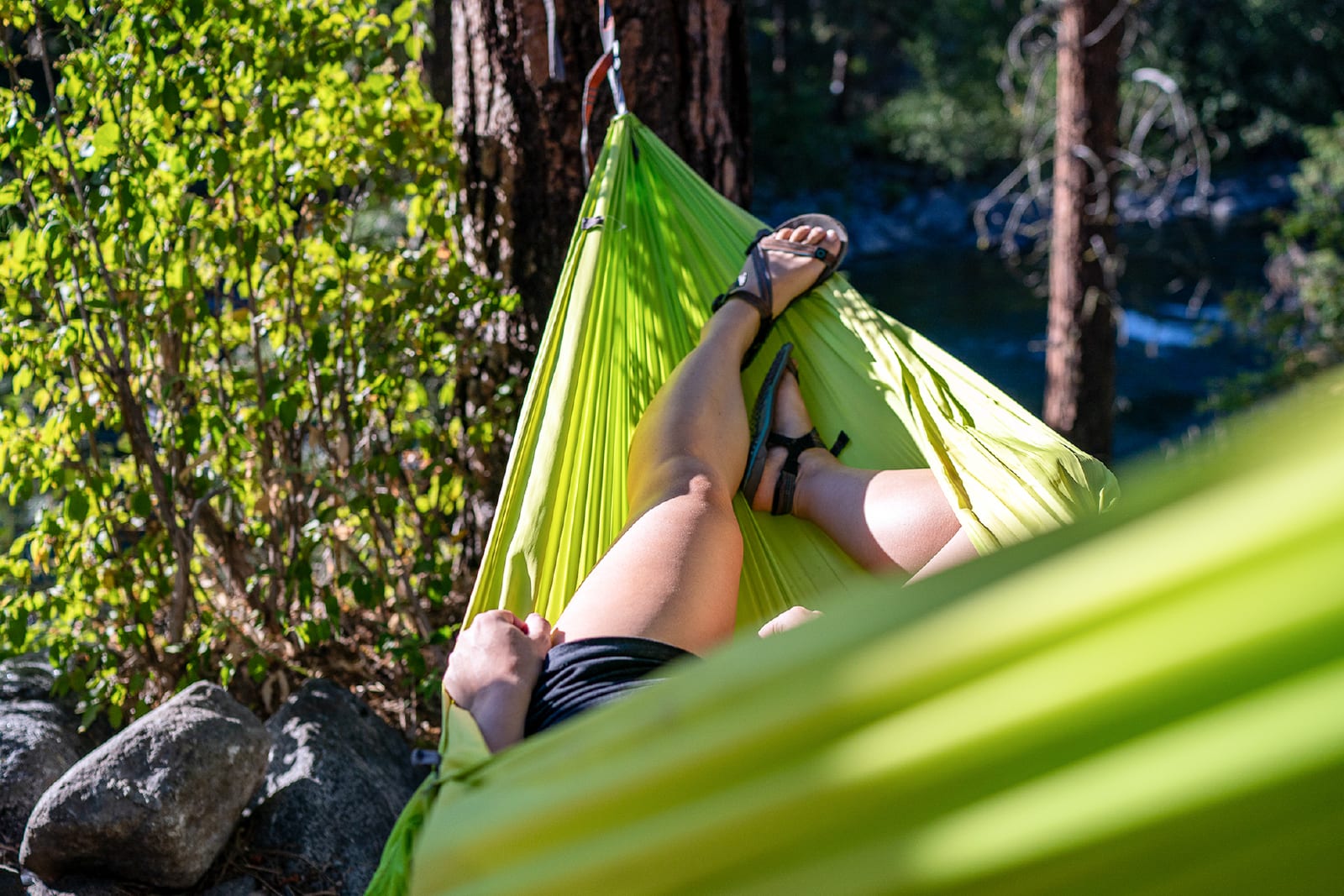 Love it! Since you take care of two locations in Leavenworth, how would you describe the difference between LOGE Leavenworth Downtown and Riverside to our guests? 
Downtown tends to be quite a bit livelier with its proximity to all the goings-on in Leavenworth. Riverside is a more unplugged and peaceful experience (but still within walking distance to where all the fun happens and the amenities at LOGE Leavenworth Downtown).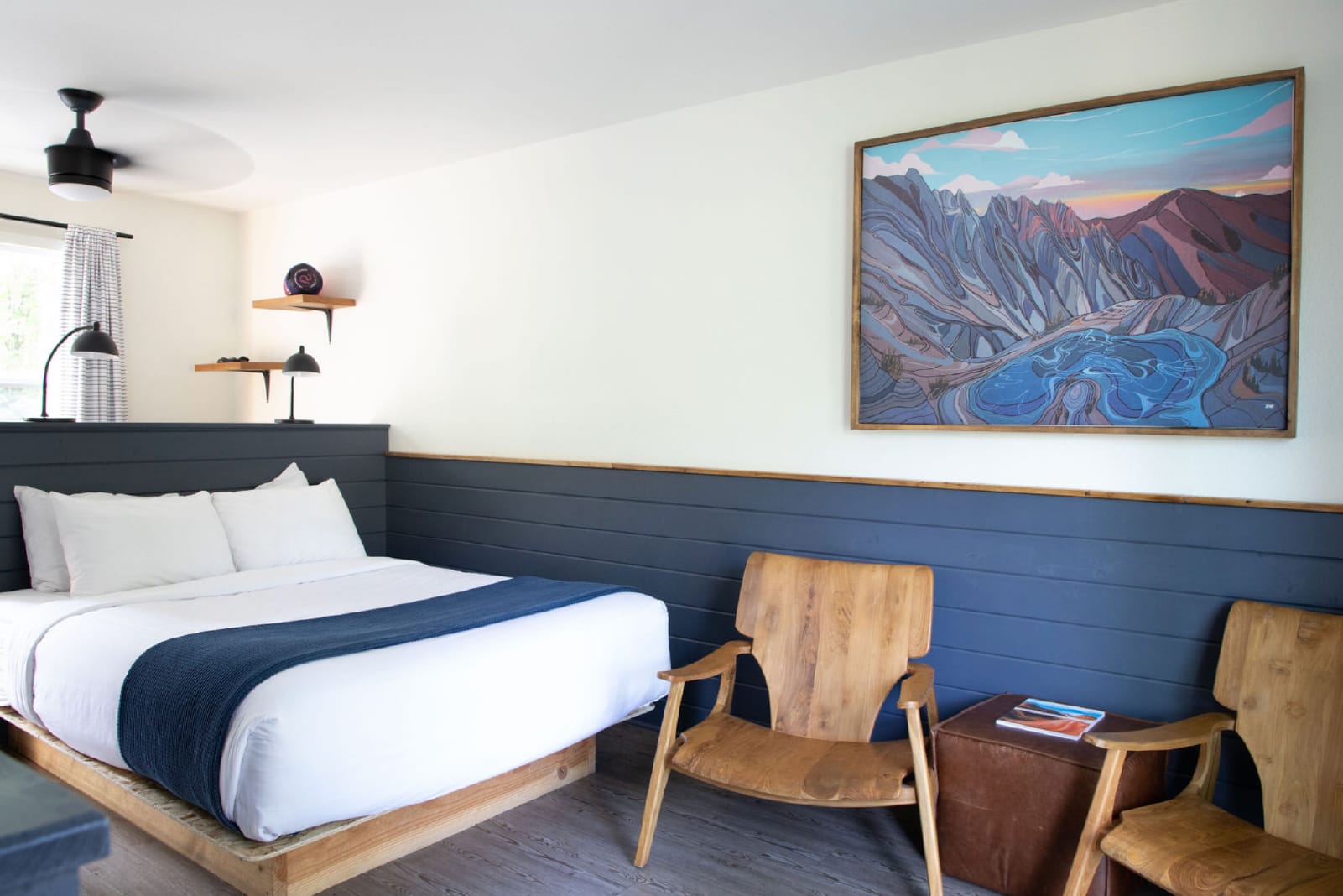 Riverside just went through some renovations. What should the readers expect?
All of our cabins got a major facelift with all new furniture. I particularly love the spacious counters in the kitchenette area and the tiled showers.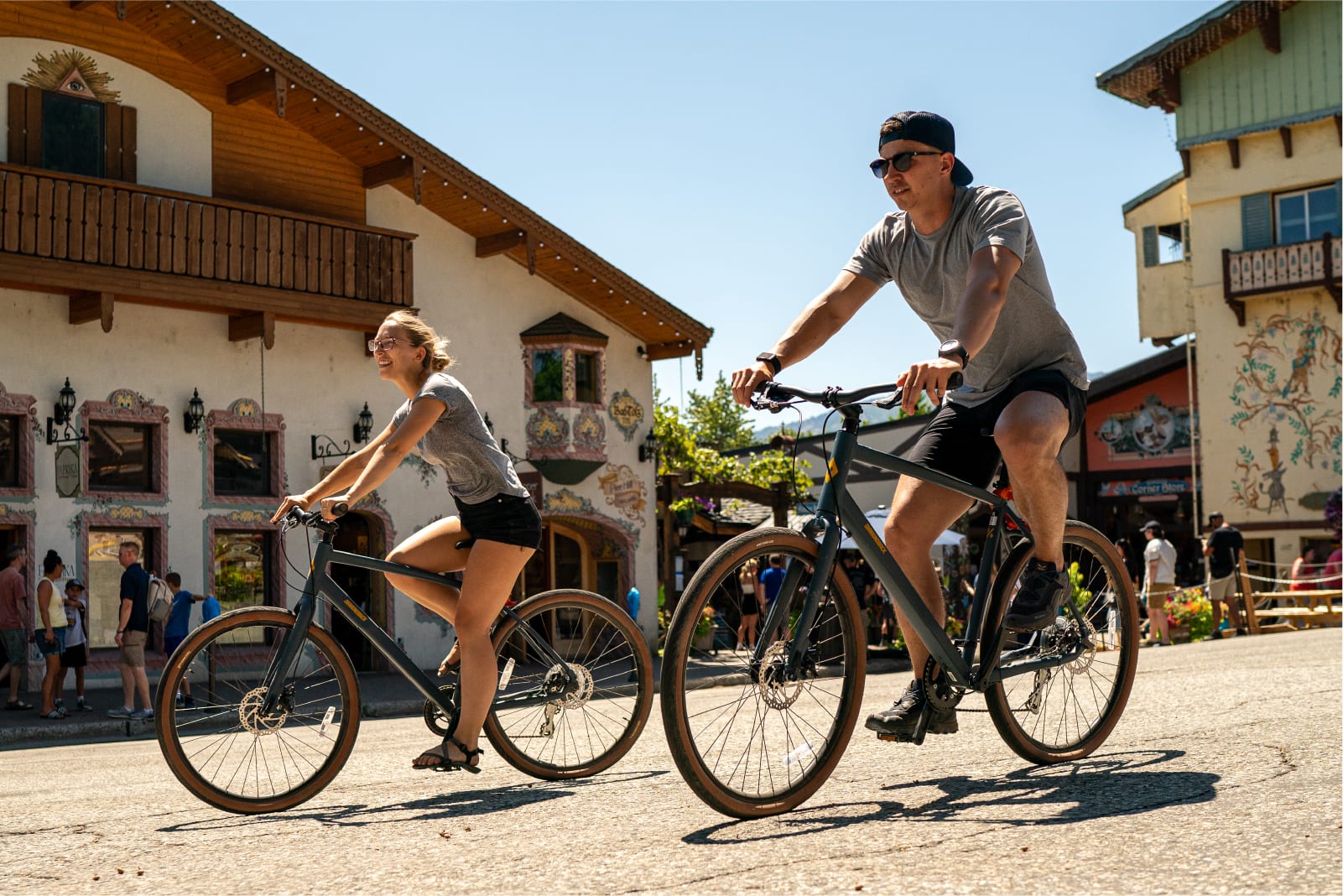 Ok, now let's switch gears and talk about the Leavenworth community. Can you describe the people and vibe here? Any shout outs to local businesses you love?  
The year-round Leavenworth residents are incredibly community driven and strive to find that perfect balance between maintaining that sense of community and providing awesome adventures for our visitors. Huge shout-outs to Bear Bear, The Plant Ally, and Little Village Tea & Spice for offering something different to keep the locals and tourists engaged in our little Bavarian village!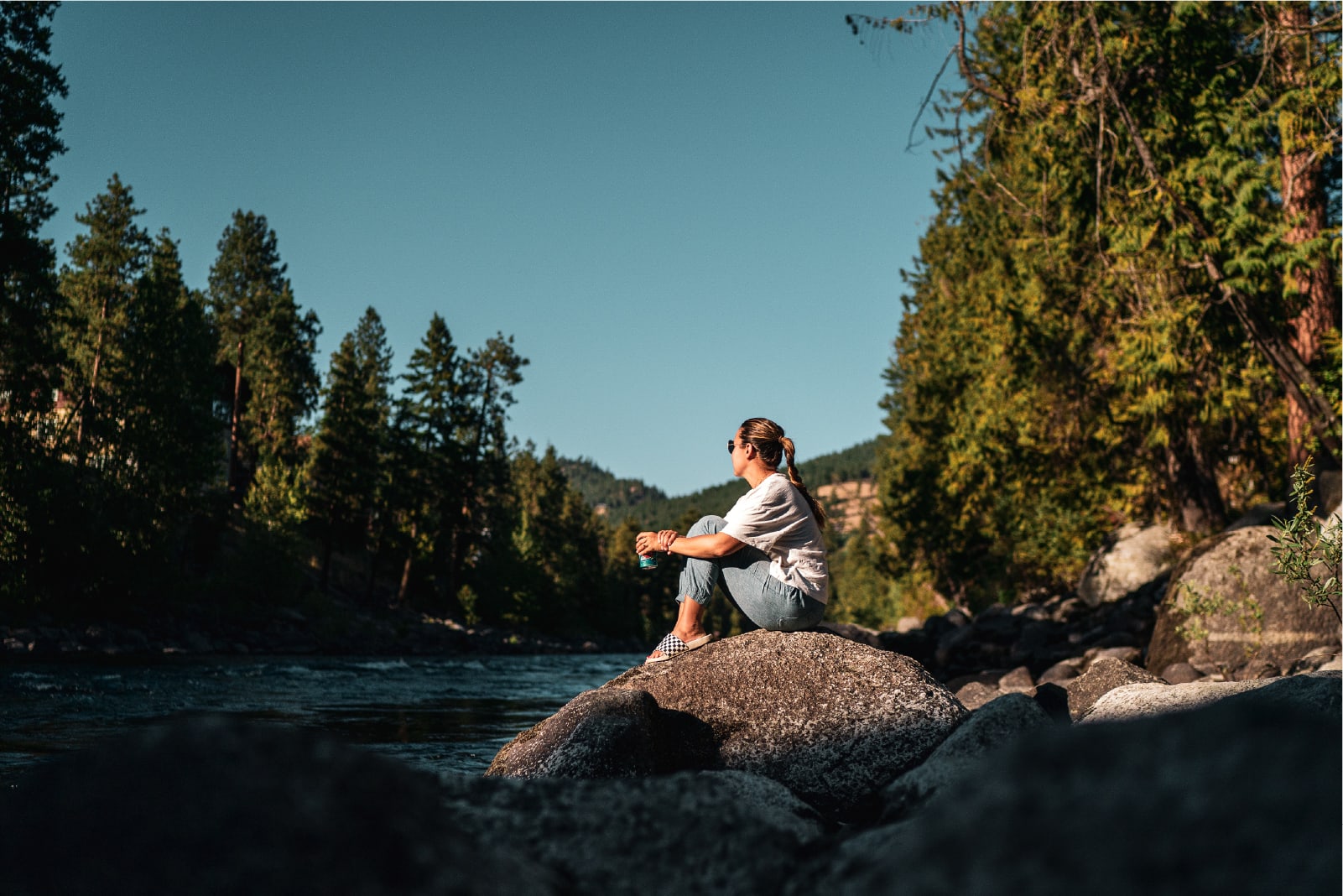 What are your favorite things to do in the area in the fall? Places you like to hit after work or trails that you go to again and again?  
Waterfront Park is always an easy go to for an after-work stroll with beautiful views along the river. For days when I have more time, I really enjoy the Icicle Gorge trail. It's a lovely, meandering 4-mile loop around Icicle Creek. Another hike I love is Eightmile Lake, which is often less crowded than the high-demand Colchuck.
How about the food and drink scene? Anytime LOGErs travel, they always want to know where the locals go. 
Fortunately, Leavenworth is packed with good restaurants, so it is difficult to make the wrong choice. Spots that are particularly popular with locals are South, Los Camperos, Ducks and Drakes, Yodelin, and Larch.
Bear Bear, which I mentioned above, is new on the scene. It is the above and beyond the best brunch option right now.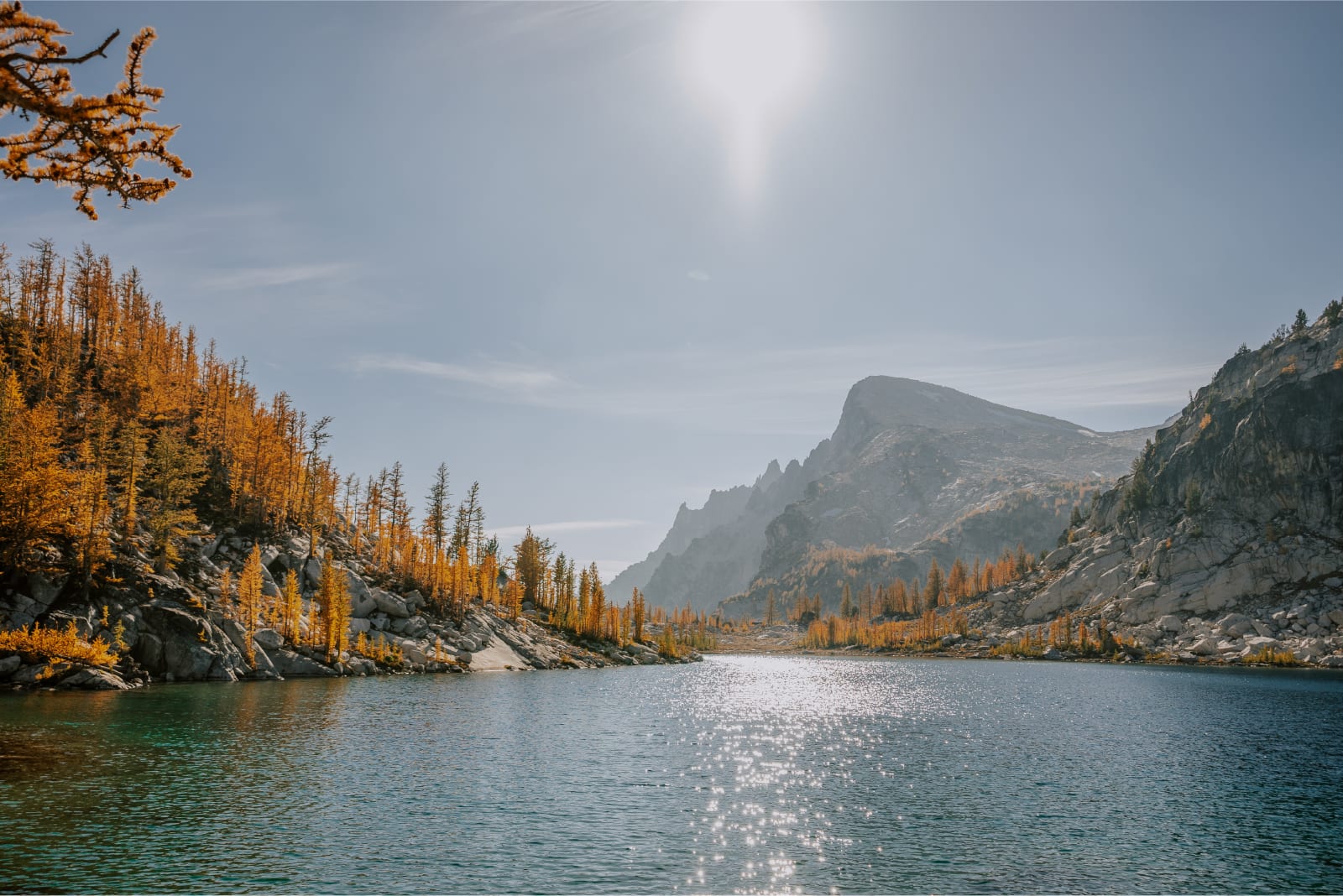 We know larch season is approaching. Where should guests go for the best pics?  
Colchuck Lake is a stunning location when larch season hits. For the real deal, continue deeper into The Enchantments for views and clusters of larches that will completely take your breath away.
What's your pro tips for experiencing Oktoberfest (besides maybe booking your LOGE stay NOW)? 
On top of making sure you have a place to crash at the end of the night, I highly suggest buying your tickets in advance. It's going to be a blast all around town, so make sure you stay hydrated and get some tasty food in you so you can enjoy everything the local businesses have to offer.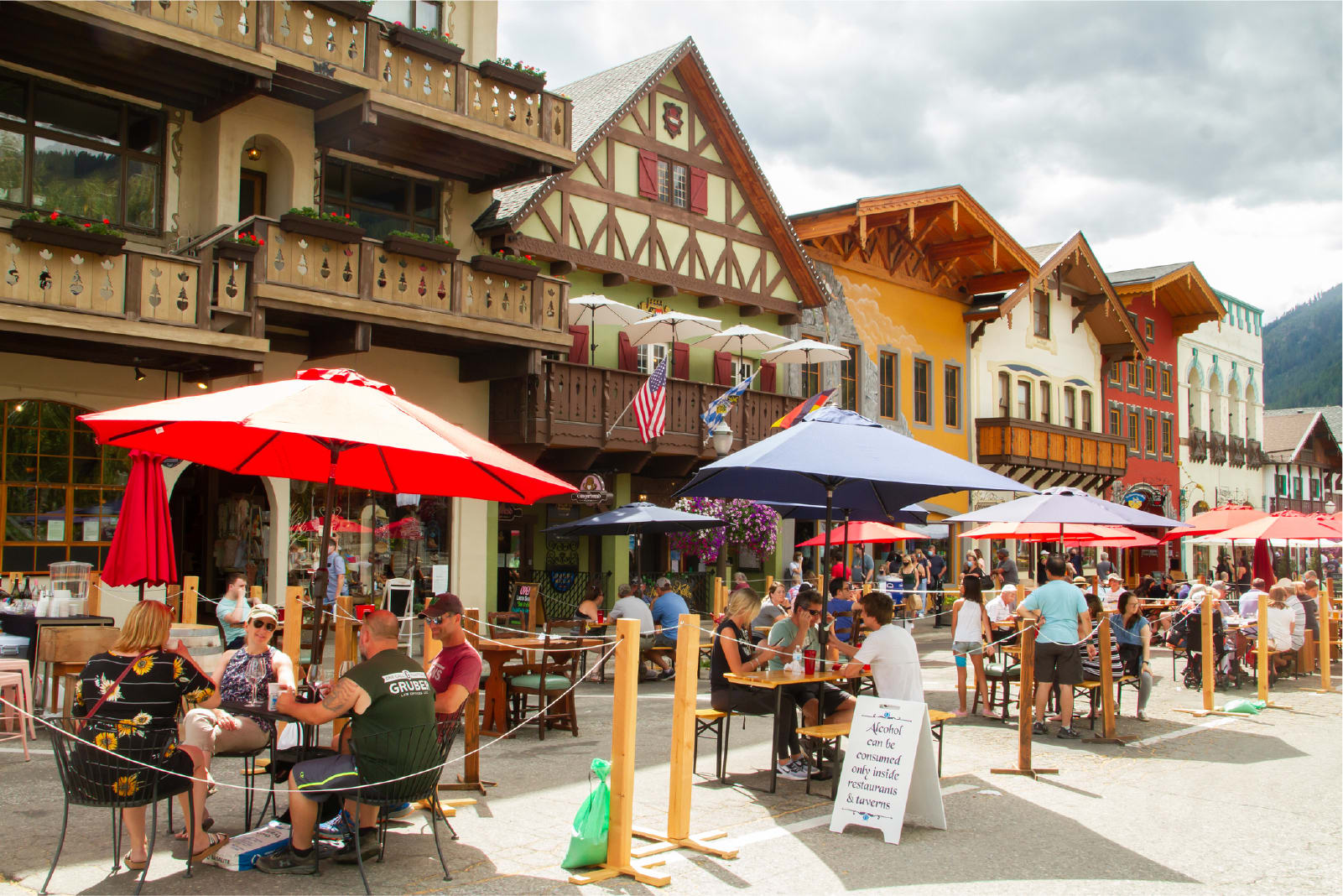 Any other must-experience events happening in the fall that folks should check out?  
Fall is filled with events in and around town. There are glass-blowing workshops and demonstrations at Boulder Bend Glassworks. You can do wine tasting, trivia, and free concerts at Rocky Pond Winery. The Autumn Amble is happening every Friday in October with the Wenatchee River Institute. Also, just feel free to ask us when you get here what's happening–there's always something going on in Leavenworth.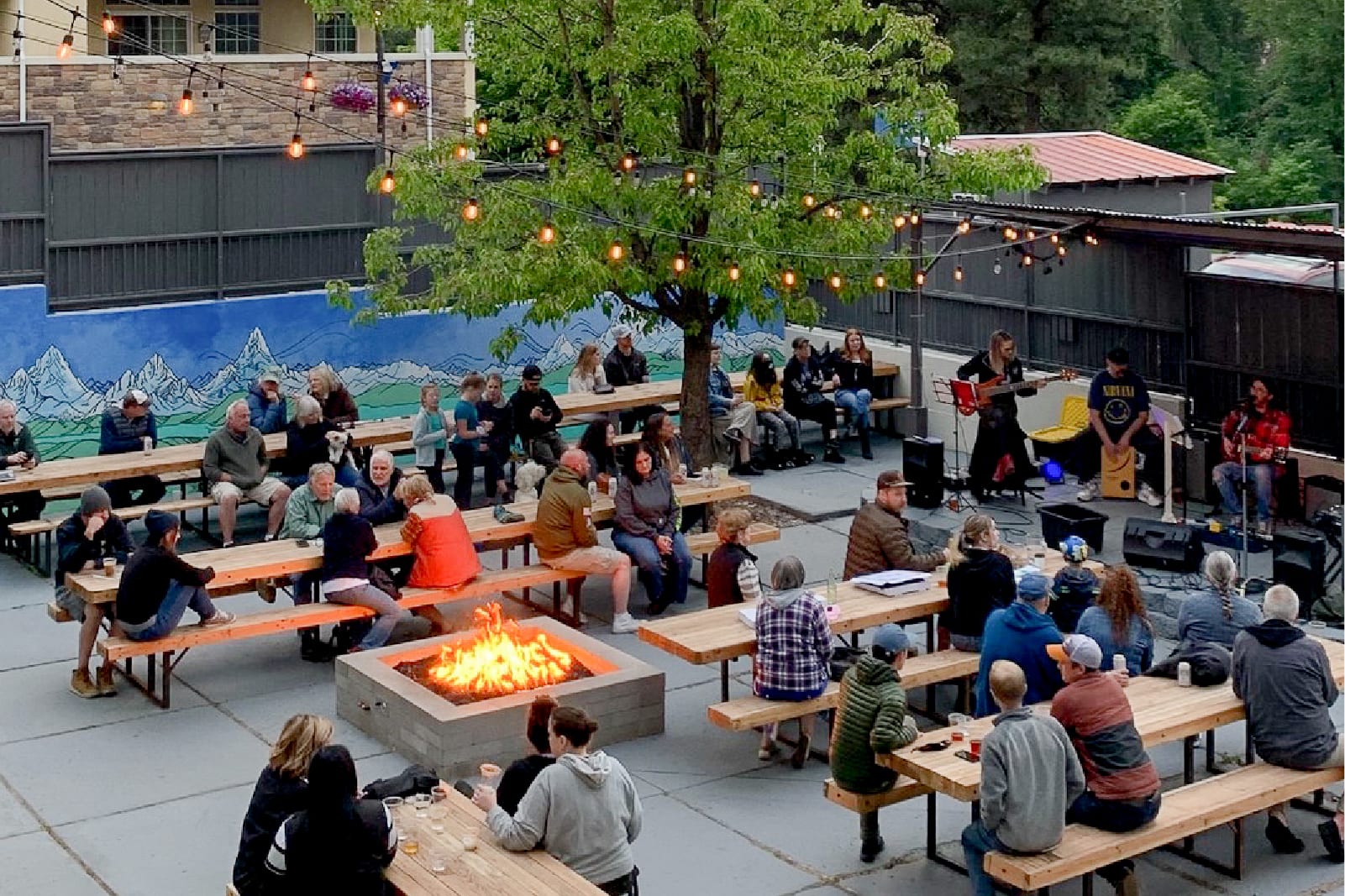 Finally, what sort of onsite LOGE Experiences can guests expect in the autumn months? 
We'll be hosting some jammin' live music and open mic nights for all the Oktoberfest weekends in our Eddy Beer Garden! For weekdays, we will always have our fire lit in the evenings for a comfy time spent roasting marshmallows, mingling with others, and enjoying the crisp autumn air before the snow hits.
And that's all, folks. The local wisdom Amanda and the rest of the LOGE Leavenworth crew have could seriously fill a book, so if you didn't find what you're looking for in the Journal, just ask us. We know all the best places, the local events, the history, and so much more. Follow our social channels for weekly updates on all LOGE things, and if you're looking for a little (or big) adventure, you know where to find us.
*Amanda didn't paint the mural in The Eddy. That honor goes to artist Nikki Frumkin.